I was never a huge fan of meatball subs, mainly because I was never a fan of meatballs in general. When I was a little girl I
must
have dreamed about meatballs taking over the world or something because I shunned them like the plague. I like my spaghetti without the mound of meat in ball form on top. I think what changed my mind was my Mom's meatballs subs. She whipped up her own sauce straight from fresh tomatoes and herbs and it is to die for and then it's like overnight I became a meatball lover.
So I started brainstorming and came up with a chicken parmesan meatball. Then I decided that these wouldn't be complete if they weren't nestled in between a cushiony sub roll, layered with sauce and a mound of mozzarella. So a chicken parmesan meatball sub? Yes, I think a meatball party is in order.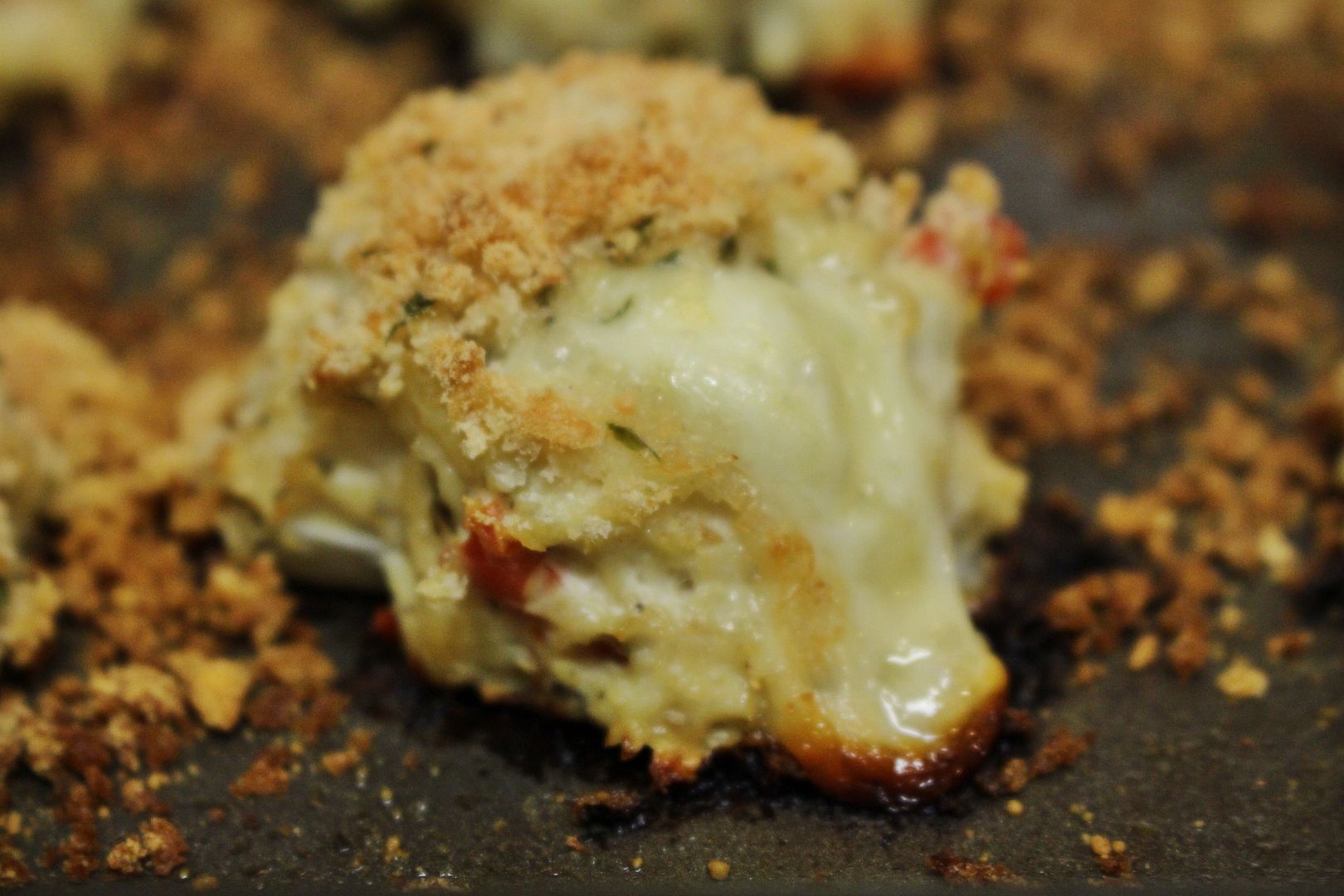 Ingredients:
1 pound ground chicken
1/2 cup diced red bell pepper
1/2 cup diced onion
1 tablespoon fresh garlic
1 cup panko
1 egg
1/2 cup parmesan
1 tablespoon oregano
1 1/2 teaspoon basil
1 teaspoon salt
1 teaspoon pepper
Sub rolls
1 large block of mozzarella cheese
1 jar of your favorite marinara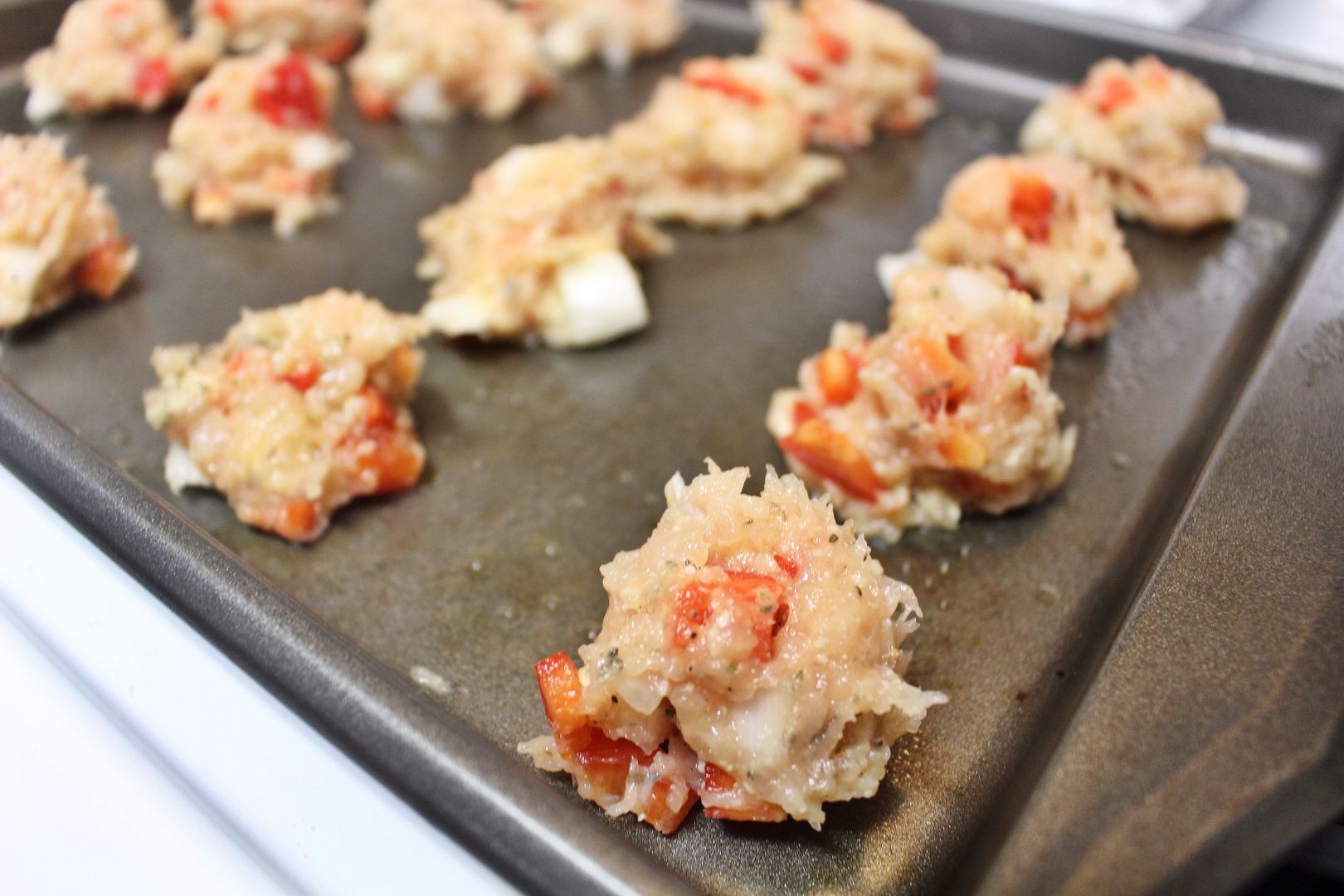 Instructions:
Preheat your oven to 400 degrees and spray a sheet pan with Pam.
Grab a small bowl and add in the panko and half of the parmesan. Then grab a larger bowl, whisk the egg lightly. Then add the chicken, bell pepper, onion, garlic, the remaining parmesan, oregano, basil, salt and pepper. Phew! Pretty much everything under the sun! Mix all that goodness with your hands.
Form all your chicken meatballs and align them on the sheet pan.
Now grab your large block of cheese and cut it in half. With the first half cut it into small cubes. Then grate the other half. Set the grated cheese aside and start pressing one cube of cheese into each meatball. You want to mold the meat over the cheese so it's a little hidden surprise. I love surprises and cheese so this is like mega overload of greatness.
Once you're done with that, use the panko mixture you made earlier and sprinkle it all over the tops and sides of the meatballs. Now your babies are ready for the oven.
After 25-30 minutes they should be done. Heat your sauce on the stove and slice into your sub rolls. Press your chicken parmesan meatballs into the the rolls, spoon on some sauce and top with the grated mozzarella cheese and sprinkle on some parmesan to give it that last touch.
Place your subs into the oven just to get the bread all toasty and the cheese all melty. After 10 minutes take them out and devour accordingly.
Happy Meatball Cooking!