So we made peace with our coffee table. It was a sad goodbye, but we are coping. Our coffee table was actually our friend's coffee table hand me down type thing. It was wonderful it had these gigantic built in baskets and it was pretty big which I loved because I got to throw a bunch of cool stuff on there and gawk at it every time I watched bad television.
Our love for our coffee table ended when Lola just recently got sick, like terrible sick last week. We like to camp out in the living room when she is sick so we can keep a close eye on her in the middle of night. Not to get off track or anything, but this is always the best because we get to snuggle our hunny in the middle of the night and living room camp outs are simply just the best thing ever.
Anyway, so since our mattress takes up our entire living room, moving the dreaded coffee table out of the way is a must. The next morning when Ryan packed up the mattress and all, Lola and I spent the whole day exploring this new found space that once was home to our coffee table.
She was able to move freely around the living room and honestly so was I. I never realized what a nuisance the big block of wood was. It also was becoming a catch all to just about everything and it wasn't in the best condition possible when we got it. So that was irking me relentlessly.
Our solution? A nifty behind the couch table. It's literally genius and I am in so much love with it. Ryan got like 2 pieces of extra thick extra long wood, got them cut into three pieces, slapped some orange (yes, I said it: orange) paint on them and pieced them together. It fits so snuggly behind our couch and it's hidden. We have a place for things upon things, and it doesn't get in the way. Hopefully this means less forehead bruises for Lola and more simplicity for us.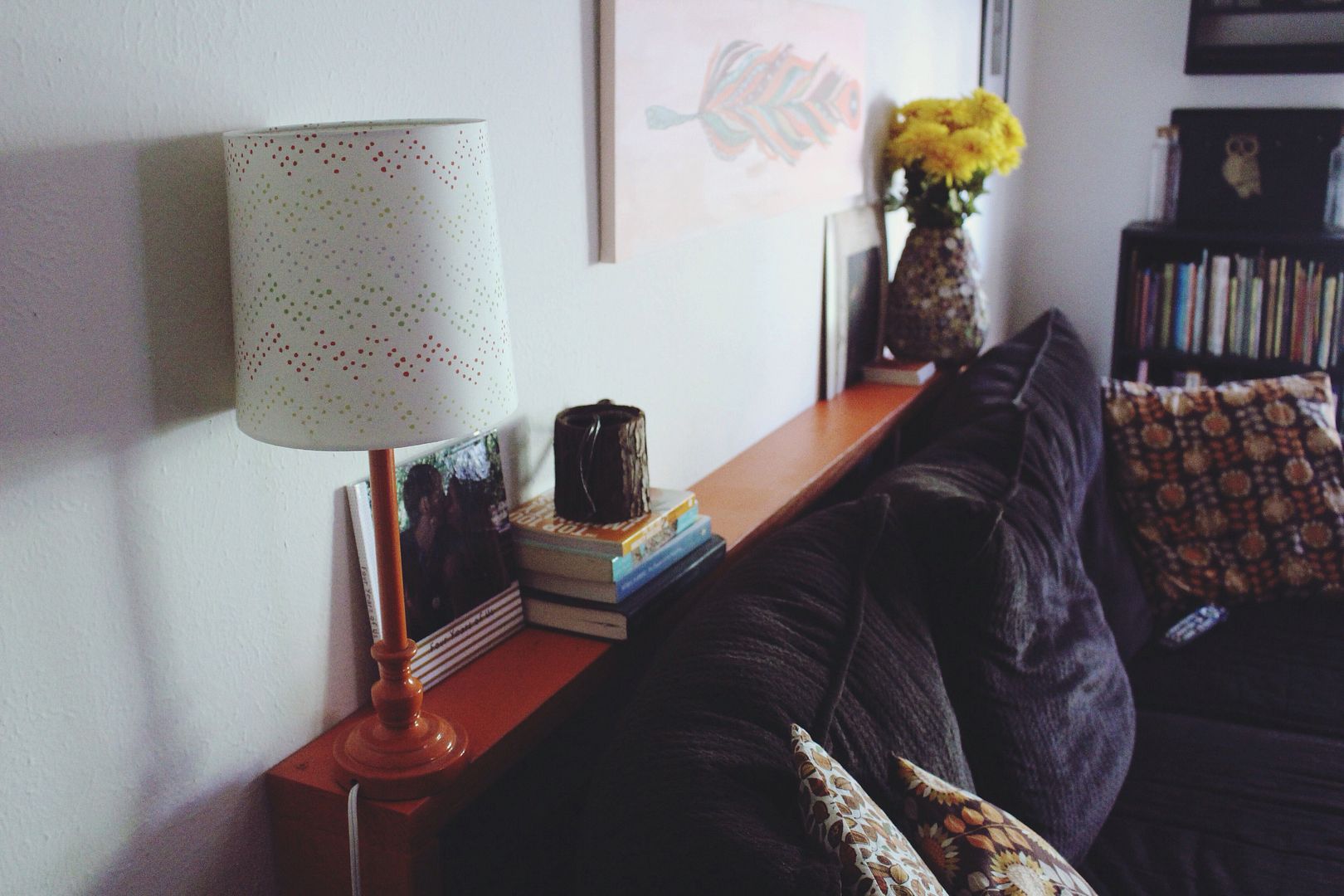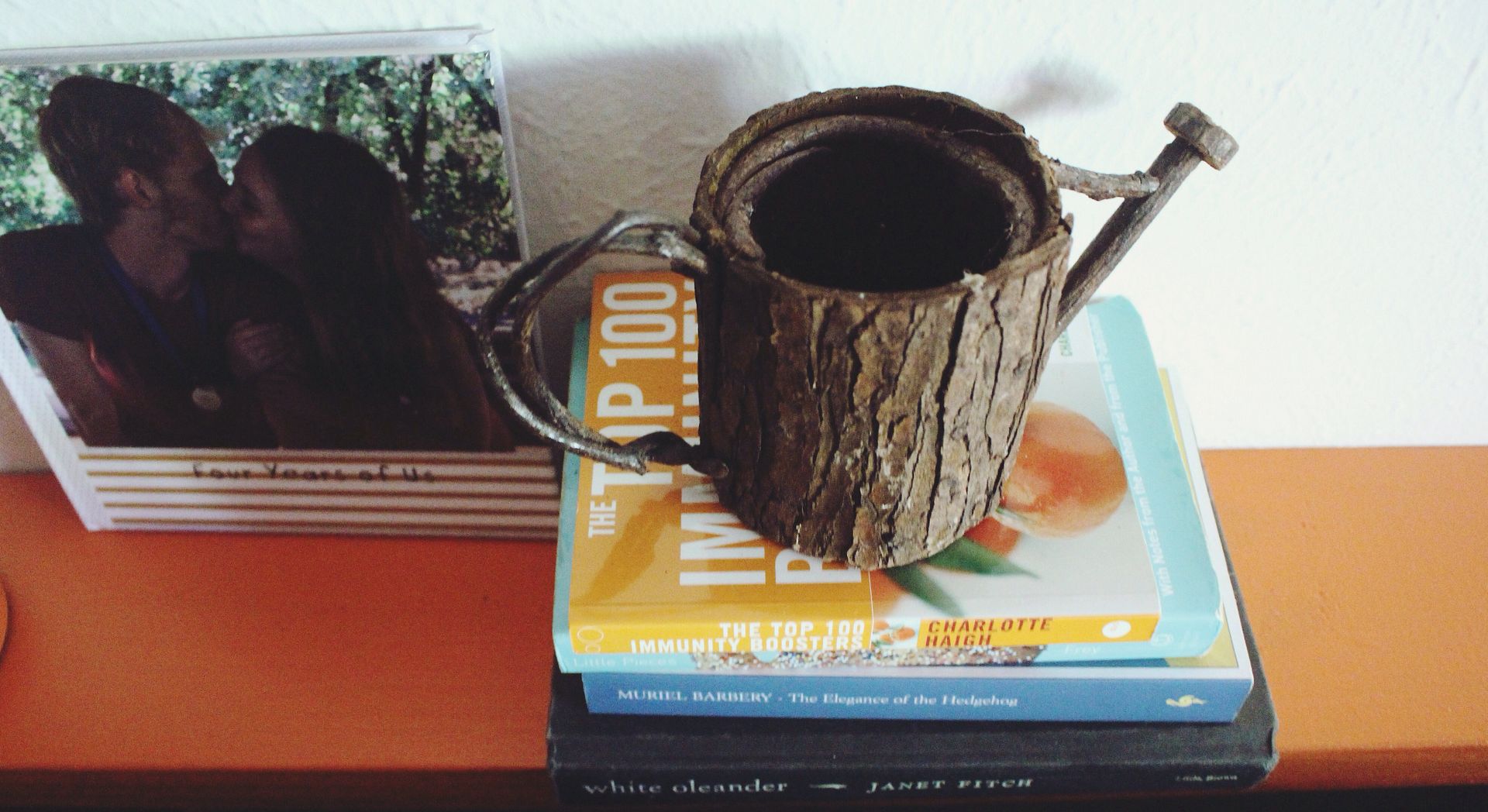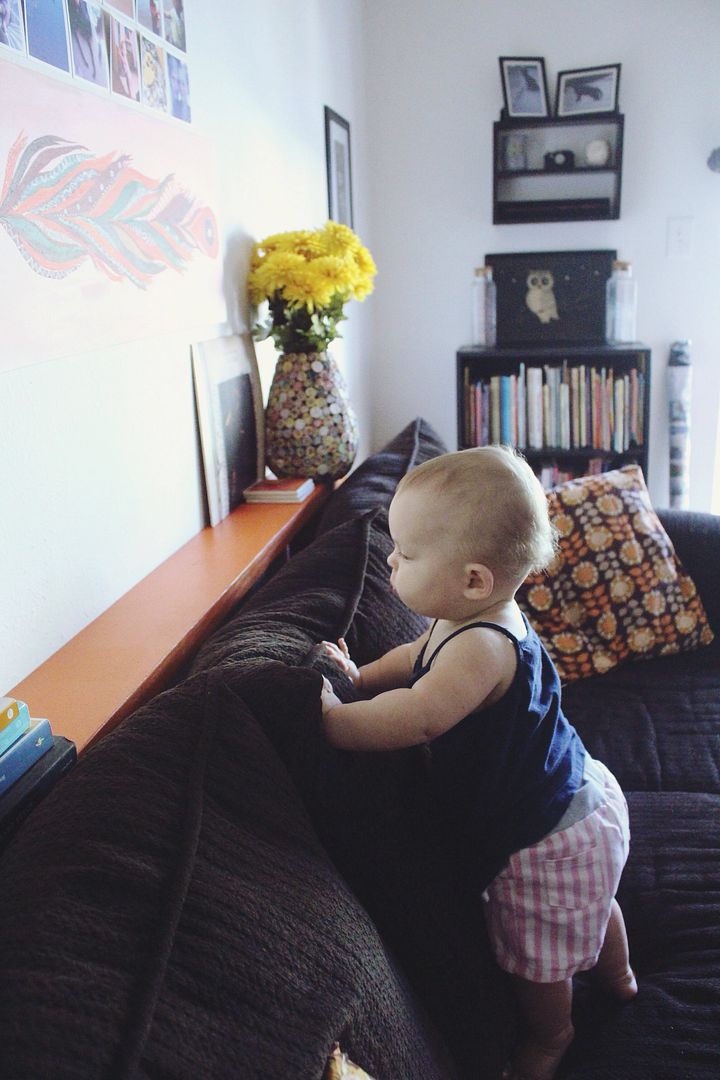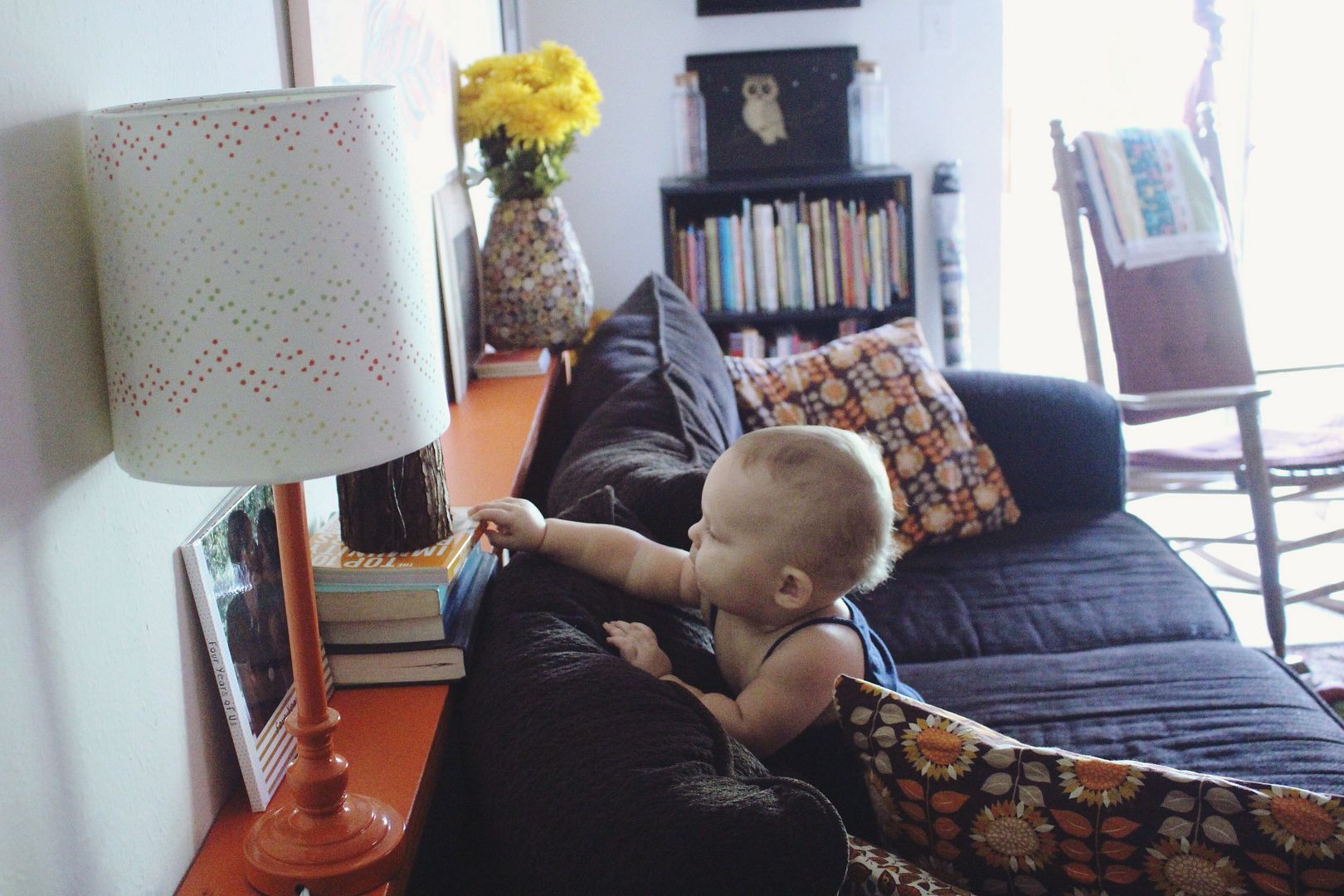 Ryan's next challenge...a dining room table to rule all dining room tables.