When I was little I used to get dragged to Publix with my mom on her weekly shopping trips. What made it much more tolerable were the free cookies that I got to enjoy while aimlessly walking through the store for what seemed like eternity. One of my favorites had to be of been the sugar cookies with these little rainbow bead sprinkles. It always dyed my fingers with little rsinbow explosions and the cookie was so soft and chewy. The perfect recipe to keep me quiet and satisfied as my mom shopped. I still haven't uncovered Publix's top secret recipe book, which is a shame. I did find a way to make a very similar chewy, mouthwatering sugar cookie that makes me feel like that kid begging my mom to push the shopping cart.
Ingredients:
1 cup (2 sticks) butter, softened
1 1/2 cup sugar
1 egg
2 1/4 cups flour
1/2 teaspoon baking powder
1/2 teaspoon salt
1 teaspoon vanilla
about 1/4 cup of sanding sugar, the bigger crystals (for rolling)
How to make them:
Preheat your oven to 350 degrees and line your cookie sheets with parchment paper.
Cream together your butter and sugar in your stand mixer for about 3 minutes. You want it to look light and fluffy. Now add your egg and mix until combined thoroughly.
In a separate bowl, sift your flour, baking powder and salt (yes, I'm a sifting Nazi when it comes to cookie baking). With your stand mixer on low, slowly add in your dry ingredients and then your vanilla. Kick up your mixer a tad until your dough looks so puffy and fluffy that you could just lay in it.
Now the fun part, take your oh so fluffy dough and spoon some out on your hand and form a ball. In a small bowl pour your sanding sugar (or whatever you may like to add that extra loveliness to your cookies). Take your rolled cookie dough and roll it around.
Place your rolled sugar balls onto the sheet and lightly press down. Bake in the oven for about 10 minutes. A little longer, if you want a little more crunch in your cookie.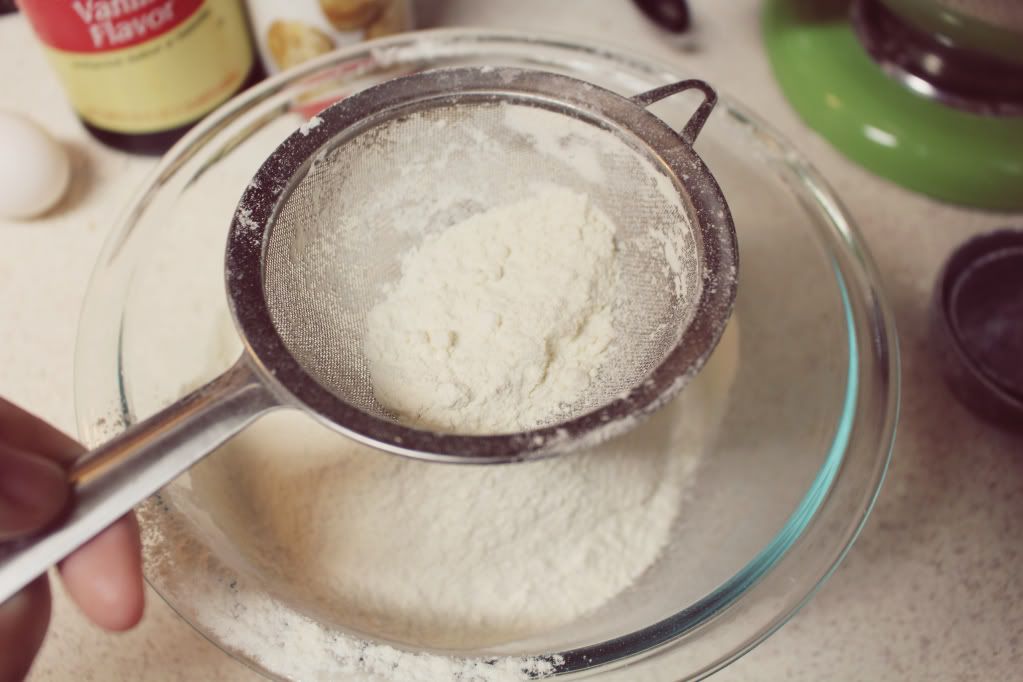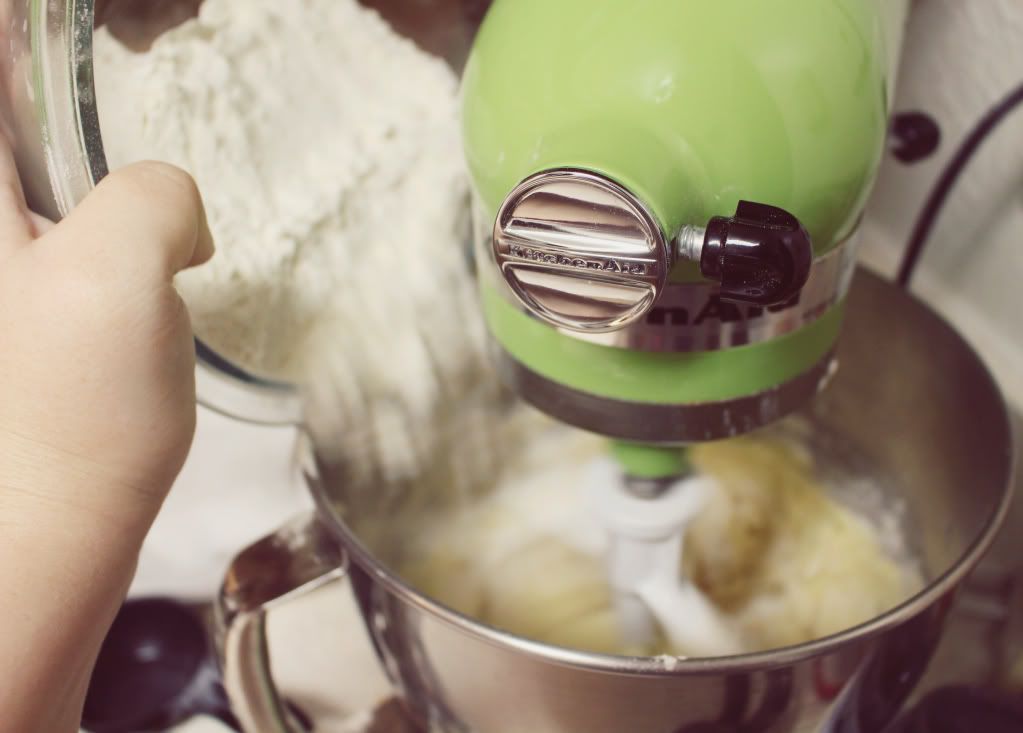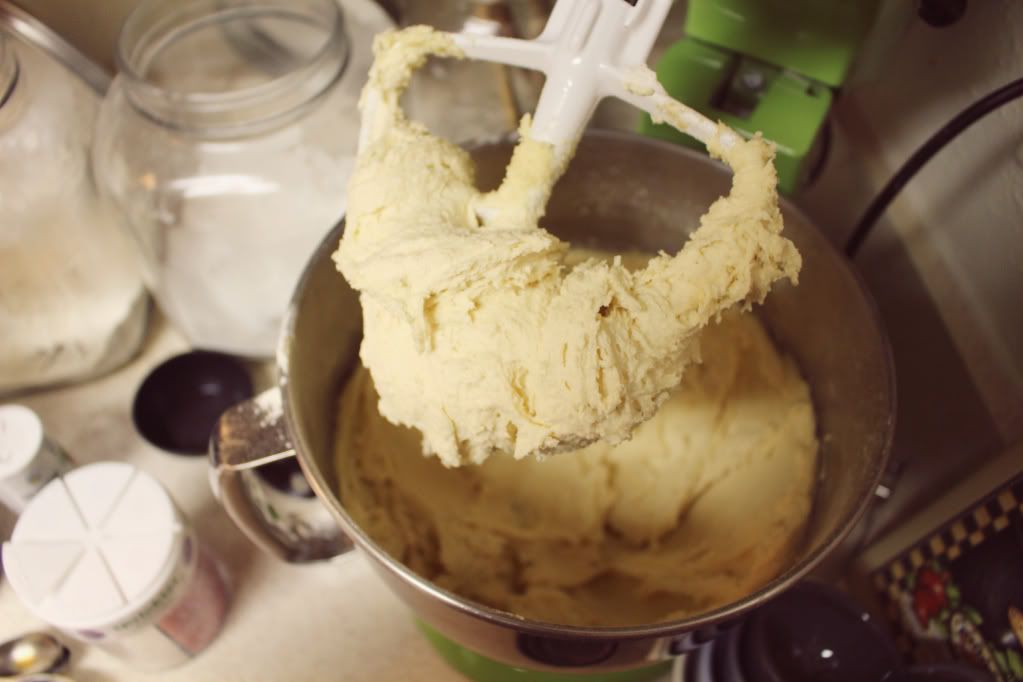 | | |
| --- | --- |
| | |
Next time, I will definitely pick up a bottle of those rainbow bead sprinkles so I can fill myself with nostalgia from my childhood. You can pretty much use any type of sprinkle you would like to really pretty these cookies up. Maybe some heart shaped sprinkles for your Valentine next month? Or even blending up some food coloring with your dough to make multi-colored sugar cookies. The ideas are endless because although these babies are so plain, they can be unique in every possible way if you get creative.
Enjoy and Happy Baking!