In honor of the debut of my extremely ugly, but lovely at the same time drivers license... I decided to take the car for the day on Friday for the very first time. This is a whopping big deal for me because I've never really had that form of freedom in my very own hands, like leaving at any moment and being one with the road (of course working around a 7 month old's naps). I felt like a 16 year old taking their parents car to school for the first time, it really doesn't lose it's novelty honestly. Getting my license even at the age of 21 is still just as exciting, as it would have been 5 years ago. And it's even better now because Lola and I get to jam out together. I get way overly excited about the mommy and daughter days that are yet to come.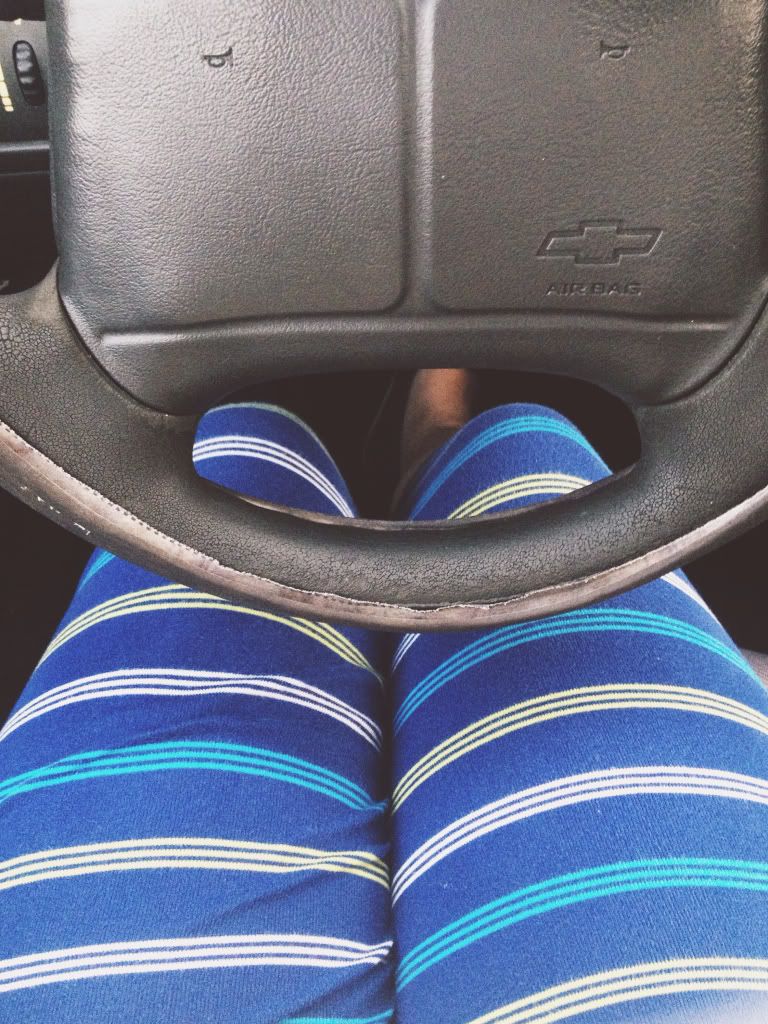 So we started our day off taking Ryan to work. His bread warehouse is in Pinellas Park so it's about a 20 minute drive. Lola and I were in our jammies still because why not? And I was thoroughly enjoying the extra time I got to see Ryan while the sun was rising up ahead. After dropped him off I thought it was only nessecary that I stopped at the nearest Dunkin Donuts to grab a latte to start our fun filled adventure.
Then we spent the rest of our morning pretty normal, catching up on laundry, dishes and learning to crawl. Makes for an eventful morning. Which in turn makes for a sleepy nappy Lola. And she did just that, knocked out while I stared lovingly at the car sitting outside our apartment window. So close, yet so far. (Lola loves sleeping, I'm sure I've mentioned that before).
She finally woke up and had a bottle and we were off to visit Grandma at work for lunch. She works at an elementary school (the one that I attended to be exact). It was a windy day out and a bit cloudy, but that didn't stop us and definitely didn't stop the giggles from being belted out. We chatted and Lola got uber amounts of attention from just about everybody and I reminisced about being that little kid walking "single file," through the halls. Oh the innocent days.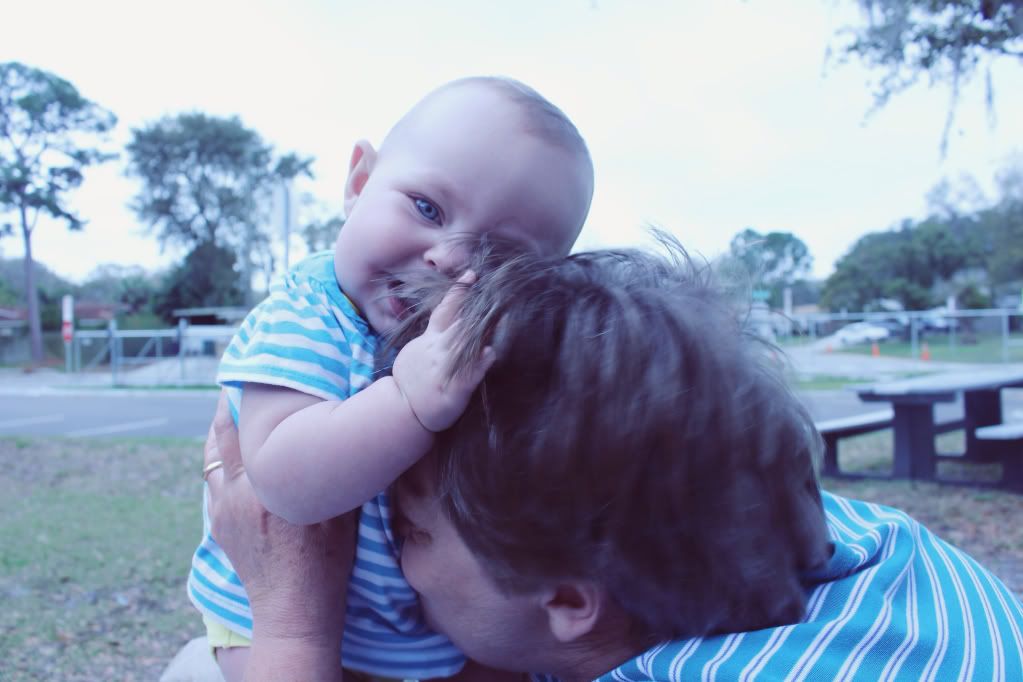 Ryan got done early that day so we were off to pick him up from the warehouse. It rained and Lola napped the whole way there. Which was pleasant in every little bit for the both of us.
We scooped up Ryan and headed home, and later I took the car out once again because the weather was screaming for me to bake something delicious.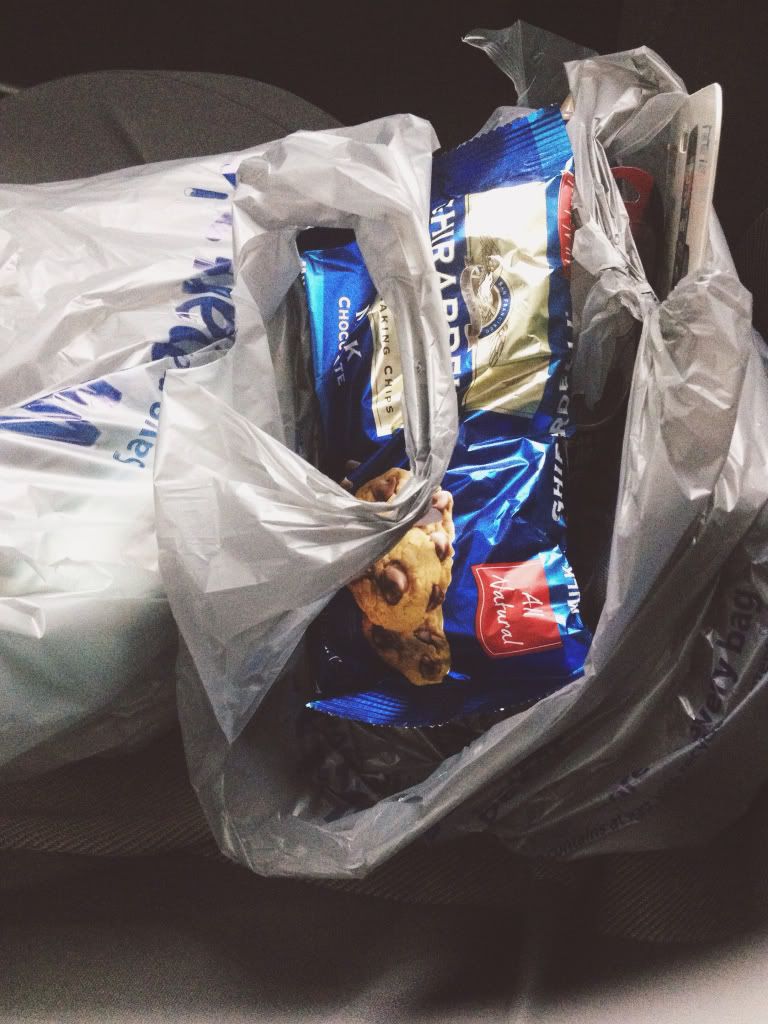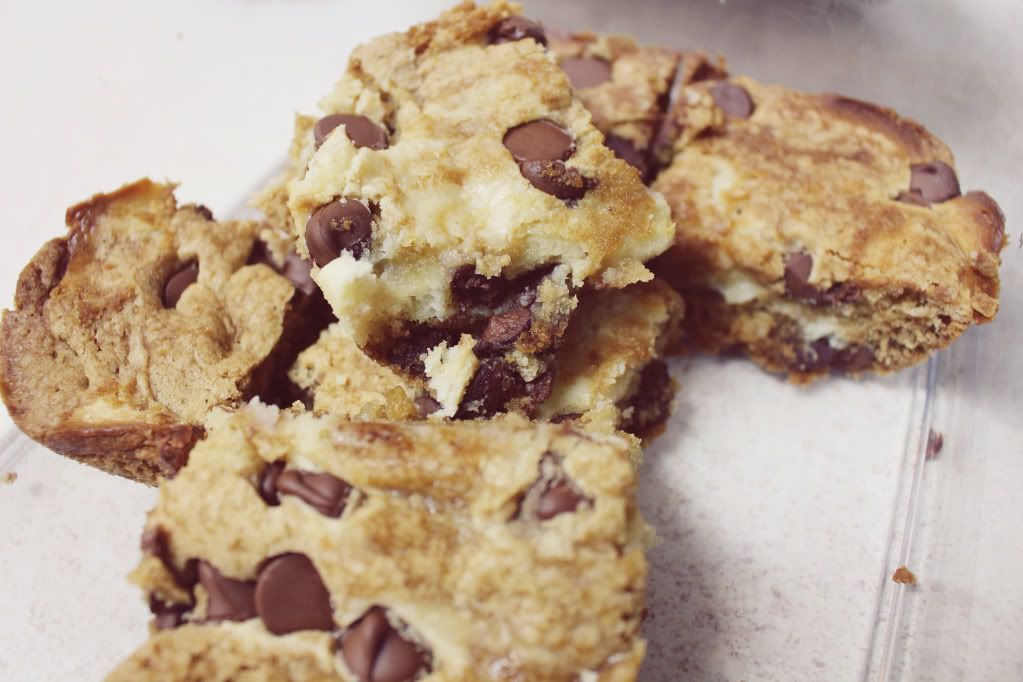 So Ryan got to have some daddy daughter time and I had some time to myself...for a change. It was nice and this new freedom is so cherished even if I don't get to keep the car everyday.
There are so many things that make life easier with a car and my license, like being able to drive to school when it starts back up. I also plan on opening up my availability for a night shift at work to make a little extra money. And just the oppurtunity to leave at any given moment and take Lola on hundreds of adventures is so well worth it. I think I'm happy that it took this long because now I cherish such a small everyday thing more than any average person would.
The power of freedom and transportation in a big city can be a really big deal.