The other day while grocery shopping I was searching high and low for a container of tzatziki sauce. Ryan even hunted down an employee to guide us to some and he had no idea what the stuff was! Yes, it's a very strange sounding item, but it's one of the greatest dip creations invented.
Well, sadly I never found the lovely stuff so yesterday I decided I would make some of my own. Take that grocery stores! Anyway this sauce/dip is fantastic with just about anything including atop of my homemade Greek pizza I threw together last night. Which is also what inspired me to make some of this nifty stuff on my own. And let me tell you I will never pick up a store bought container again.
Ingredients:
About 1 cup and a half of plain yogurt (I used Greek to make it super dooper thick)
3/4 cup sour cream
1 large cucumber, peeled, shredded, and thoroughly squeezed of moisture
1 1/2 tablespoon garlic powder
A few pinches of salt and pepper
1 tablespoon chopped fresh dill
1 1/2 teaspoon cumin
Squeeze of half of a lemon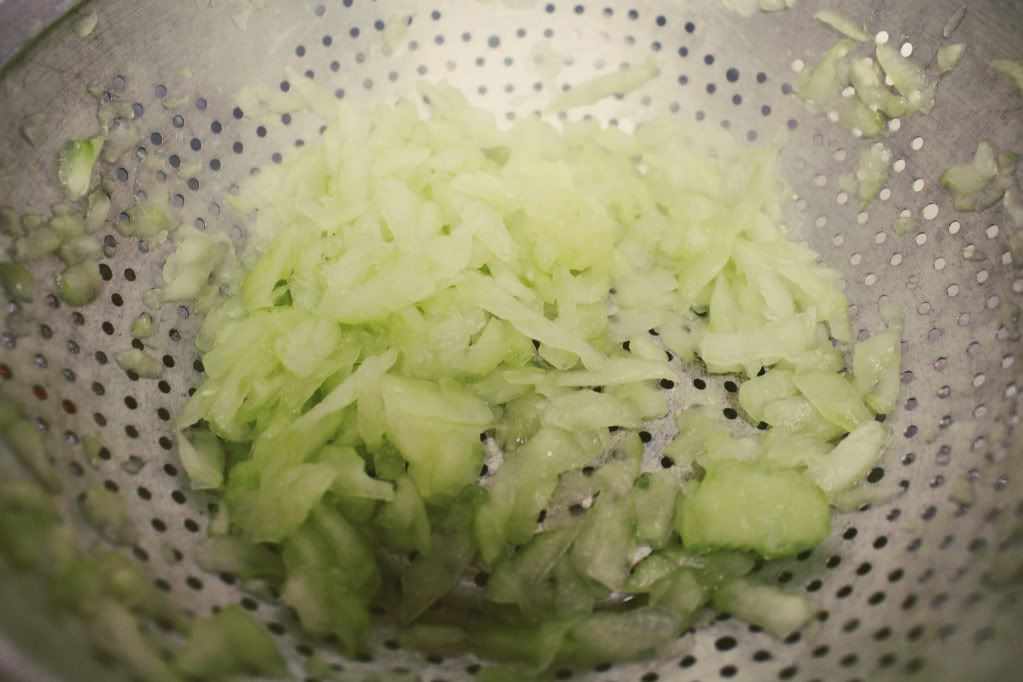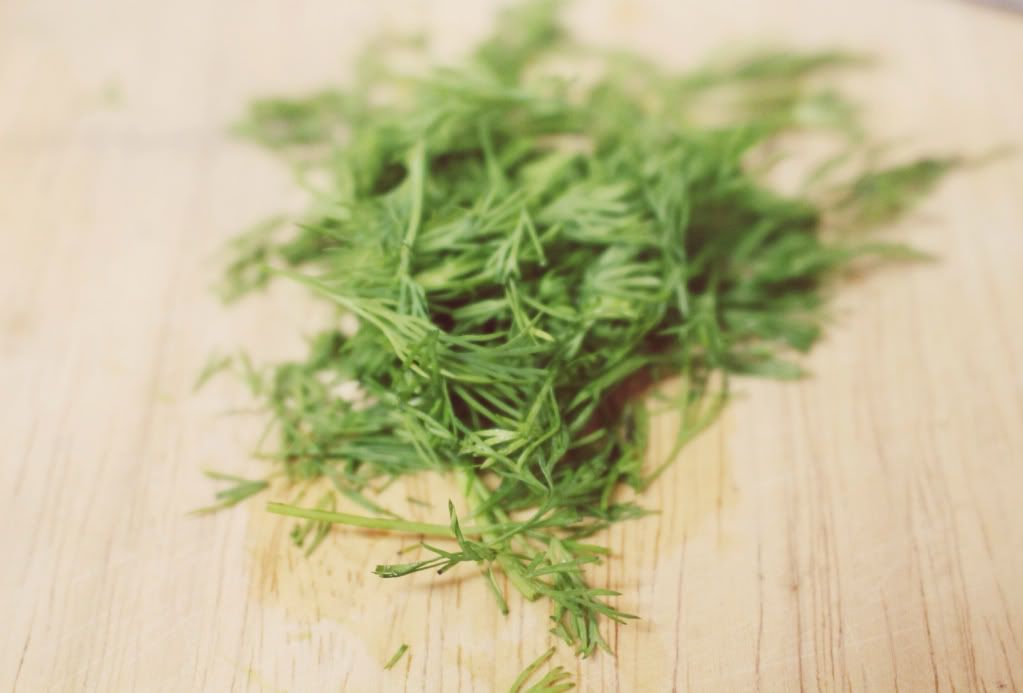 Instructions:
The first very very important thing you need to do is peel your cucumber and shred it up. We all know that cucumbers are chock full of water and when making tzatziki we must get rid of as much of that moisture as possible so our dip doesn't get super watery. So after shredding, throw your cucumber pieces in a colander and with your hands squeeze, squeeze and squeeze. Do this for a few minutes, then let them sit for about 30 minutes in the sink to drain.
While that's doing it's thing, grab a medium sized bowl and combine the yogurt, sour cream, all the dry seasonings and squeeze the lemon.
On the side chop up some dill and add that to mixture. Now sit and marvel at your masterpiece of a dip come together (maybe even sneak a finger dip...or two).
After thirty minutes is up check on your cucumbers shreds. Do the same thing you did before with your hands, squeeze squeeze and squeeze.
Now after that mini workout, add the cucumber shreds to your dip. Mix it all up and enjoy on anything you can think of!
Happy Cooking and Happy Dipping!