Three parks in one day. We conquered three whole disney parks in one teeny tiny day. Not to mention running on four hours of sleep and the Grateful Deads that I drank the night before were still rumbling around in my tummy. All of that didn't matter because Stephanie (J) and I (yes, I have two best friends named Stephanie) were headed to the most magical place on earth for her 22nd birthday. That's right Disney World.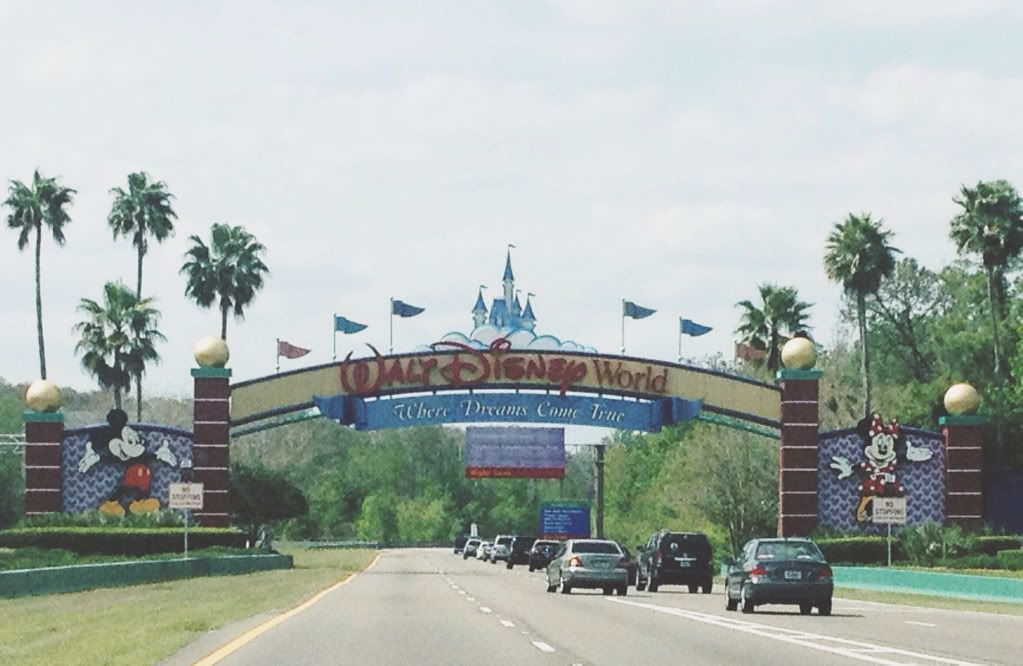 A few twists and turns later we started our day off at Animal kingdom to brighten our morning with the sounds of elephants and monkeys. We got to gaze upon the gigantic Tree of Life and I made a few wishes secretly that I could plant a tree so magnificent in our future backyard. Next, we learned that it really is "Tough to be a Bug," in one of those 3D experiences where you get squirted with bug insides and smell the wrath of a stink bug farts. After that, we headed to Expedition Everest and got chased by a yeti via roller coaster and it was off to DinoLand to be rescued by the extinct of course. We made it just in time to see the Finding Nemo Musical and I was automatically in so much love. I mean can there just be a law that all Disney movies must be replicated into musicals? I think yes, so many yeses! So we rode a few dinosaurs and our tummies started growling so it was time to travel to Epcot.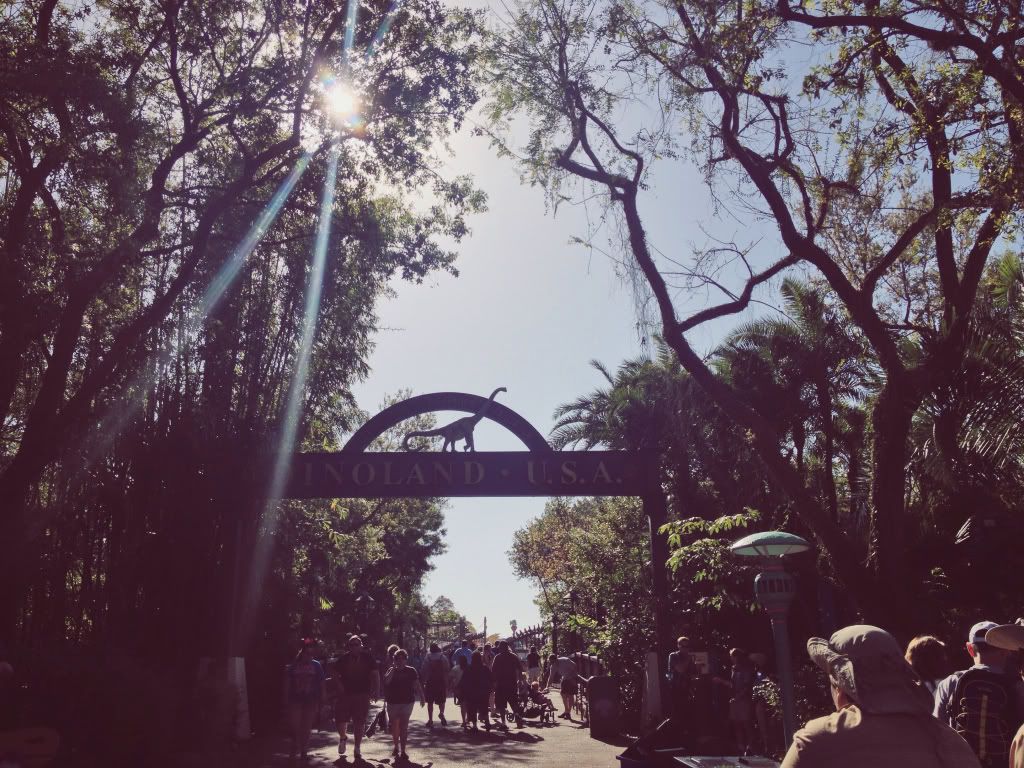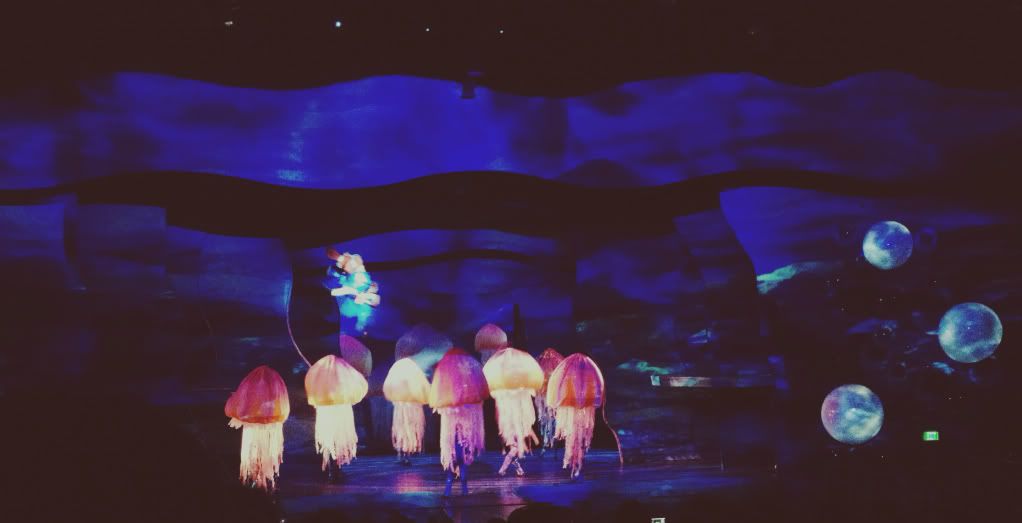 Epcot delighted us with probably some of the most beautiful flower beds and structures I've ever seen before. Visually I think Epcot is one of the prettiest parks and they did such a fantastic job of replicating all the countries to a tee. I was impressed. We frolicked through the multiple disney characters covered in moss and flowers on our way to Mexico to chow down. The food was decent considering we went to one of the cheaper restaurants, I got empanadas which I've never had before, and they were pretty lovely, and it was super tempting to get an authentic margarita, but my belly and my wallet stated otherwise. We said adios to Mexico and I was on a hunt down mission to meet Alice. We spotted her in the United Kingdom surrounded by a tea garden with actually tea leaves growing in tea cups. I was in wonderland heaven. Wonderland heaven? I mean that's like the best of both worlds. So I got my picture and we were off to get launched into space. At this point we were getting worn down beyond belief. I made the horrible mistake of not wearing socks with my vans that day and my feet were transforming into one big blister. We were steadily limping to our car and decided that it was time for a break. After Epcot we refueled at Hess because water at disney horrified my pocket and we kind of just vegged in the car with our shoes off while Magic Kingdom awaited us.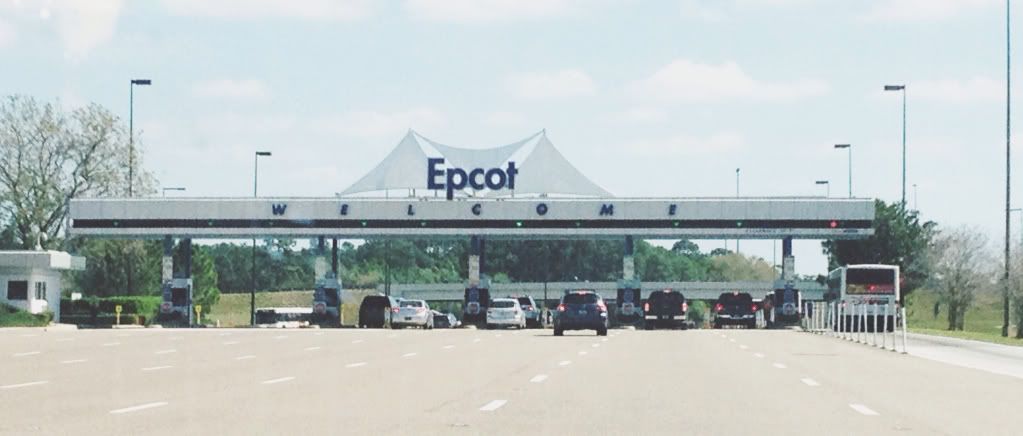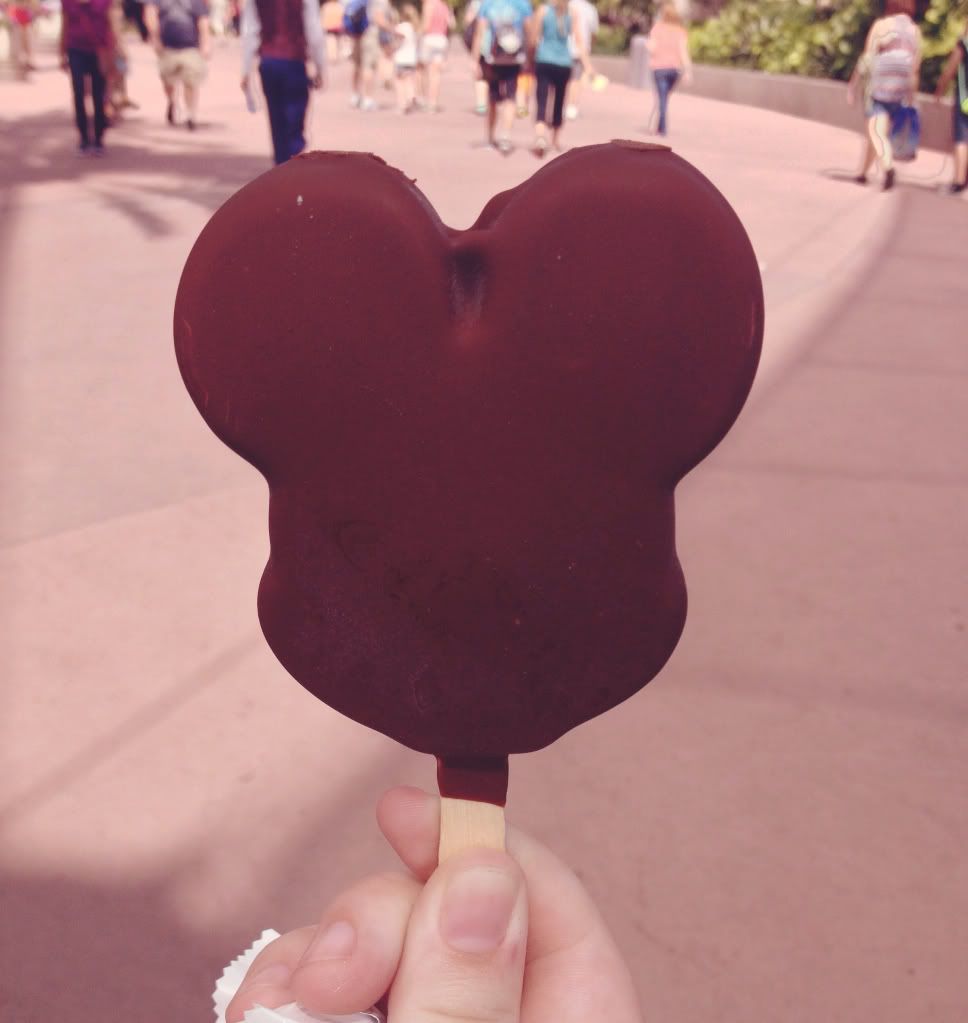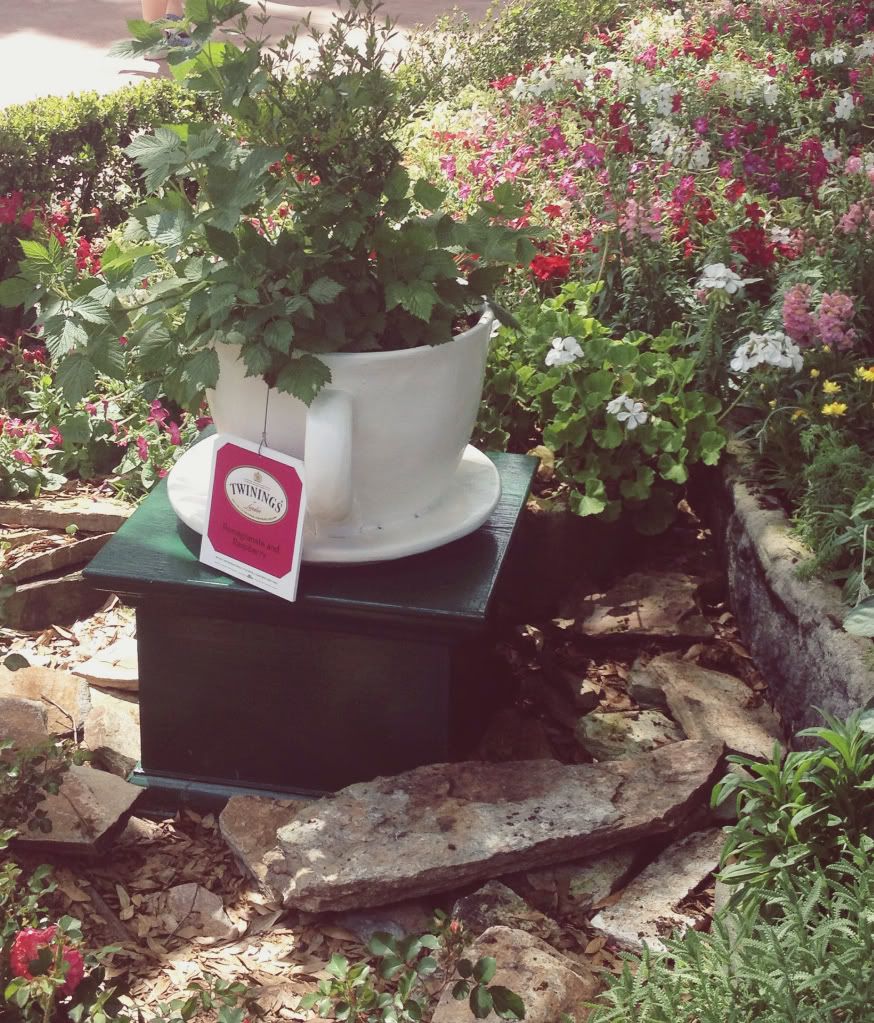 We stumbled into Magic Kingdom blisters on our feet and all ready to conquer our homeland. Waited in the longest lines, but was well worth it because flying with peter pan and getting "It's a small world," stuck in your head is a staple when it comes to Magic Kingdom. After lines and lines and our grumbly bellies frowning at the price tags on food we stuck it out just for Space Mountain and then it hit us. The overwhelming feeling of leaving Disney World and being an adult. The horrible realization that our legs could no long endure the wrath of disney world much longer. We glanced at each other and then took a last glimpse of Cinderella's castle and made a run for it...or should I say a limp for it. Yes, we were pretty much penguins at this point. (by the way it takes like an hour just to get back to your ever loving car so the last hour was a blur for the both of us, but nonetheless HILARIOUS). Especially when we saw our car in the distance after getting off the tram we literally started galloping to the car with joy.
I so wasn't ready to say goodbye to Disney, but I know we will be seeing each other again very very soon because there's a little girl that I KNOW is dying to meet Ariel and her gang.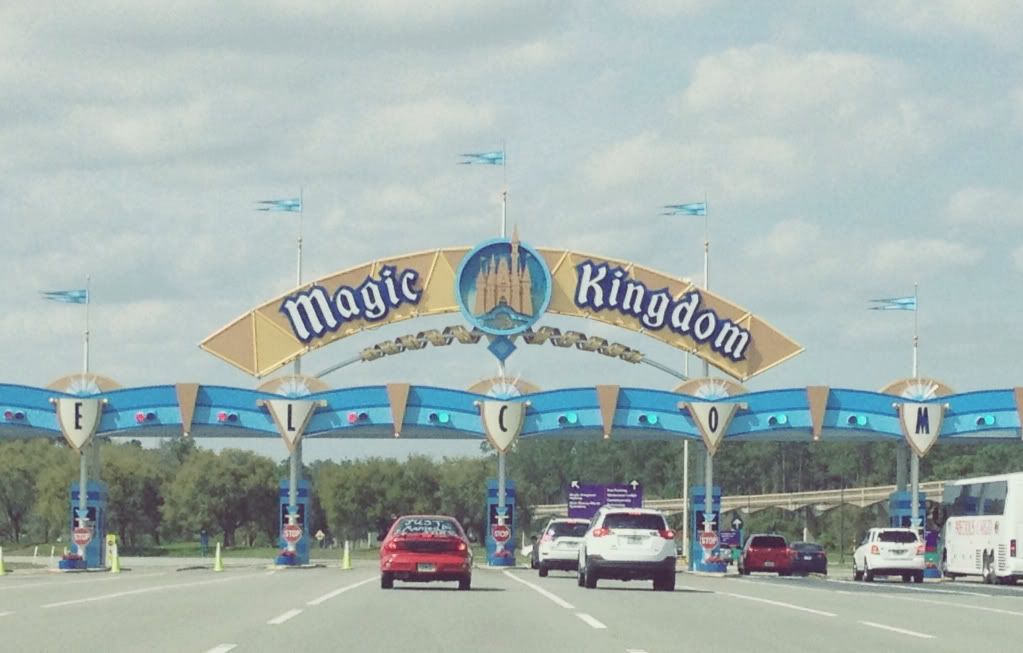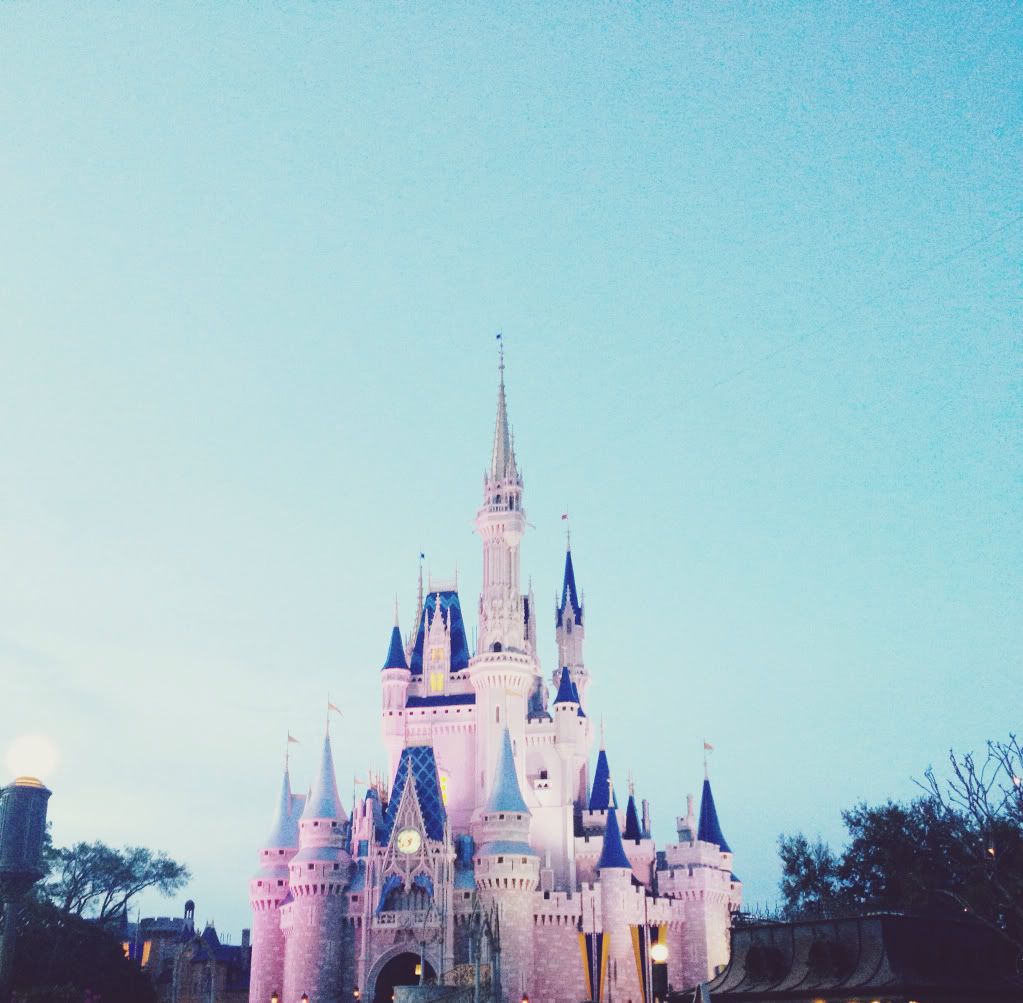 Until next time Disney :)