Lola had her very first beach outing on Wednesday. We packed up what felt like our entire house and headed straight for the beach with the huge fear that everybody else had the same idea is we did considering how gorgeous the day was. We got to the bridge and the coast was clear...what? I guess it must have been our lucky day. We've been dying to get Lola in the water, but since she was born in the summer and was too small (in my opinion) for the water we had to wait...and wait and wait. We arrived at the beach got a primo parking spot (this never happens guys especially since it's spring break month) and trudged through the snowy white sand to what felt like the "just right" spot for us. I literally painted Lola with sunblock until she started blending in with the sand and we made our way to the water. Seconds later our toes were like icicles because the water is still adjusting to the spring time sunny weather and saying goodbye to winter. It was a perfectly windy day too, perfect because it cooled our sun kissed skin, but way too windy for the little one to endure the sea. So what did we do? We sat on the shore while the salt water splashed our thighs and Lola dug her toes and hands into the sand. The bliss in being a baby, the newness of it all. I think she loved it? I mean she was probably confused as to how her bathtub became something so gigantic since that's the only water she's familiar with. Needless to say we can't wait for the summer to arrive so she can splash her way through the waves and float around on her turtle friend.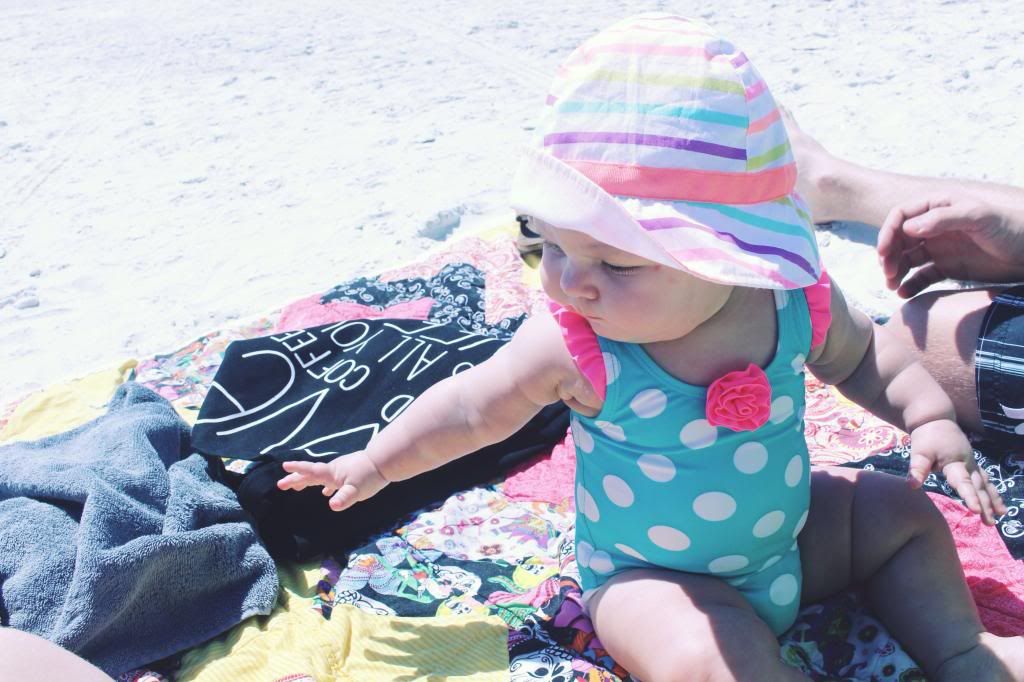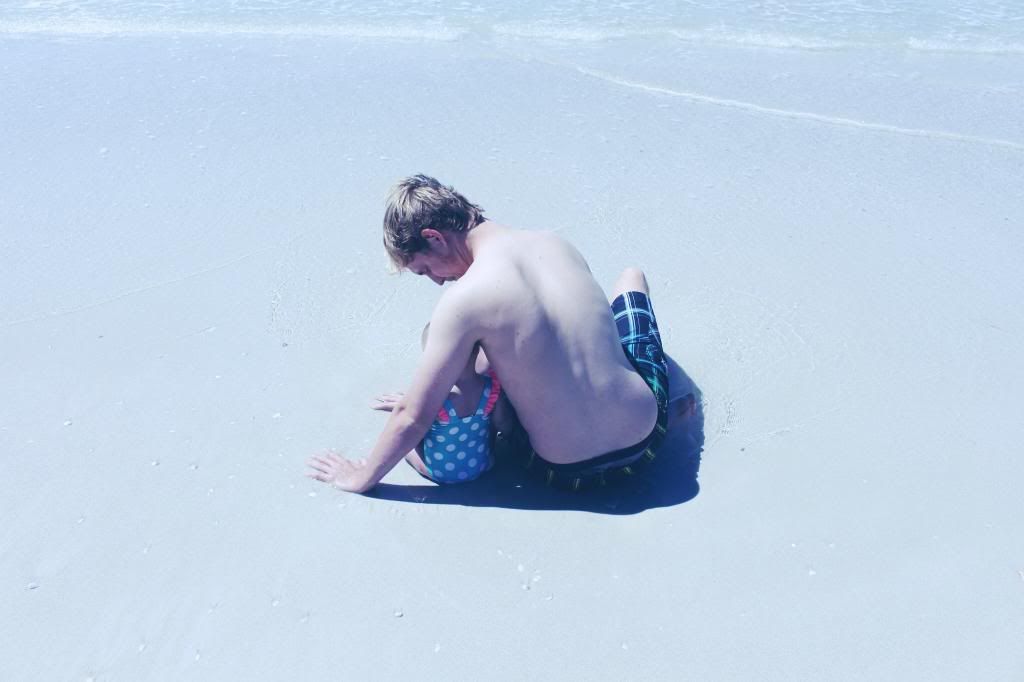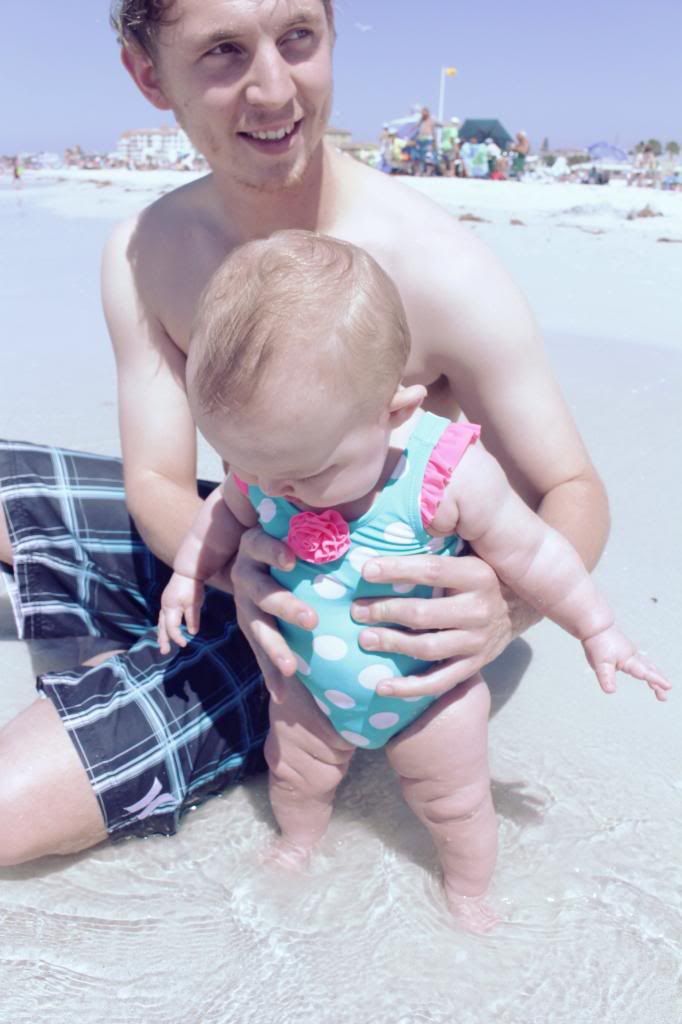 After our skin couldn't handle the suns rays much longer and after transforming Lola into a ghost with ANOTHER layer of sunblock we decided to get some grub. I normally hate and despise GattiTown with a passion. I guess the passion part it why we ended up going, my stomach was growling and anything sounded delicious. I suppose the beach and GattiTown make a good match because I was pleasantly surprised that it hit the spot, and not just any ol' spot, the spot after having a "out in the sun" type day. Yeah one of those. So that may be a new beach tradition? Who knows.
We ended our day with a walk through our trail in our artificial backyard. I call it that because we're apartment livers and it's not "ours" but who cares, it's one of our favorite parts of living where we do and we've lived here long enough to dub it our own. We brought the cats along because we are crazy like that and have a cat stroller. Our cats are quite the spoiled type, but the best all in one.
Did I mention the day was gorgeous? Probably, but it just kept getting better and better and everybody we passed on the path was so cheery.
So thanks Spring, we've been waiting for you.