Two weekends ago Ryan and I made our way to Downtown Dunedin in search of pottery to paint. And we found just that, with a little help from google of course. It's a little hole in the wall place hiding in the back of the hustle and bustle of the downtown shops and such. We opened the door and were automatically welcomed by the two eager ladies that ran the joint. They led us to the back corner where all the pottery pieces lived, this is where we picked our soon to be masterpieces. I think I was still in awe of the place though because I couldn't keep myself from glancing around, first of all, at the abundance of people painting pottery (who know?) and second of all how absolutely quaint and adorable this place was. There were tables set up with mismatched everything on each table and the sunday afternoon light shone through the windows so perfectly. I snapped out of it to get back to Ryan who was probably clueless on what to choose. Which I found out he was, but who am I kidding so was I. There were vases upon vases, bowls, teacups, salt and pepper shakers galore! We made our final decision and he picked a skinny mug and I picked a not so skinny mug (see what we did there?) to add to our growing mug collection.
We scored a window seat and set to work on our creations.
It was a blast and we will definitely be back to make some super cool salt and pepper shakers and bring miss Lola so she can slap some paint on something of her own.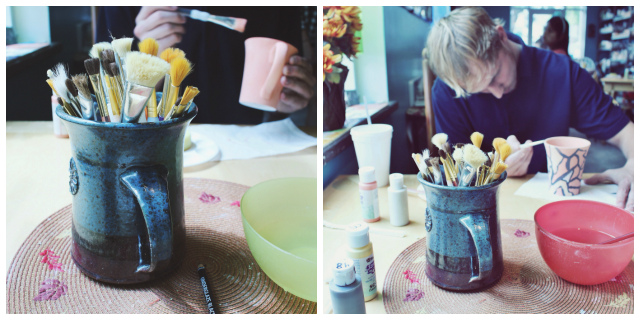 A week went by and Sunday came around and it was time to pick up our mugs which gave us prime opportunity to scope out what else Dunedin had hiding around in it's nooks and crannies. We stumbled upon a mexican restaurant that fit our coolness standards and scurried inside. The place was decked out in Day of the Dead decor and purples, greens, yellows and reds. So many colors and so many skulls. I honestly don't even know the name of the place since we were walking and just made the sudden decision to walk in, but it was really good and we found out that it was authentic organic mexican food.
We left skeleton land and oohed and ahhed at the shops and found ourselves in an icecream shop (of course). I blame Lola and her ice cream addiction. I swear she was begging for some of my peanut butter icecream.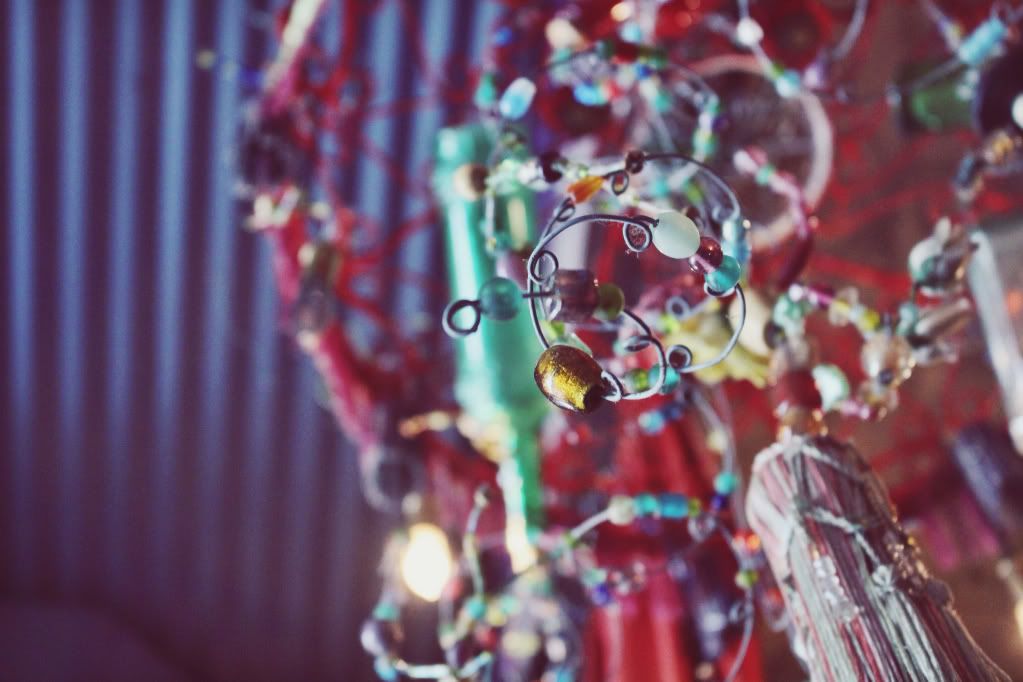 We left after the air started getting that late evening chill that we've been experiencing lately and Ryan napped in the passenger seat the whole way home since I took the long long long way home (aka missed a turn and got a little lost).
A day well spent, we will be back for you Downtown Dunedin.