So Sunday morning my parents brought us a box of heaven in the form of a Ninja blender/food processor. They can be so sneaky sometimes, but Costco had a great deal on them for like 80 bucks off the normal price and you get two machines in one, PLUS single serve cups that knock the magic bullet out of the water.
I never thought it was possible to fall in love with appliance until I gave this baby a whirl. Well...the KitchenAid mixer will always be my baby, but they are all different forms of babies to me. It's so funny, our little apartment kitchen is slowly but surely getting decked out in superb kitchen goodies, but our kitchen has like one prep station, a mediocre oven, and it's like the smallest rectangle of space ever built.
We make it work though, and all these great little goodies are what keep us sane in the kitchen.
So to make things just THAT much easier, I spent about 15-20 minutes chopping up fruits and packing them in small ziplocs. Why?
Well, since Lola is eating legit meals now with real food not the jar stuff, my breakfast has pretty much diminished completely since I'm too enveloped in getting her breakfast thrown together. So I spent a small portion of my night the other night, making fruit combos for breakfast smoothies, marking the bags accordingly and throwing them in the freezer. That way I can just plop them in the blender in the mornings and BAM breakfast!
I also found
this little gem
on pinterest and it's sort of been my guide to making a great smoothie.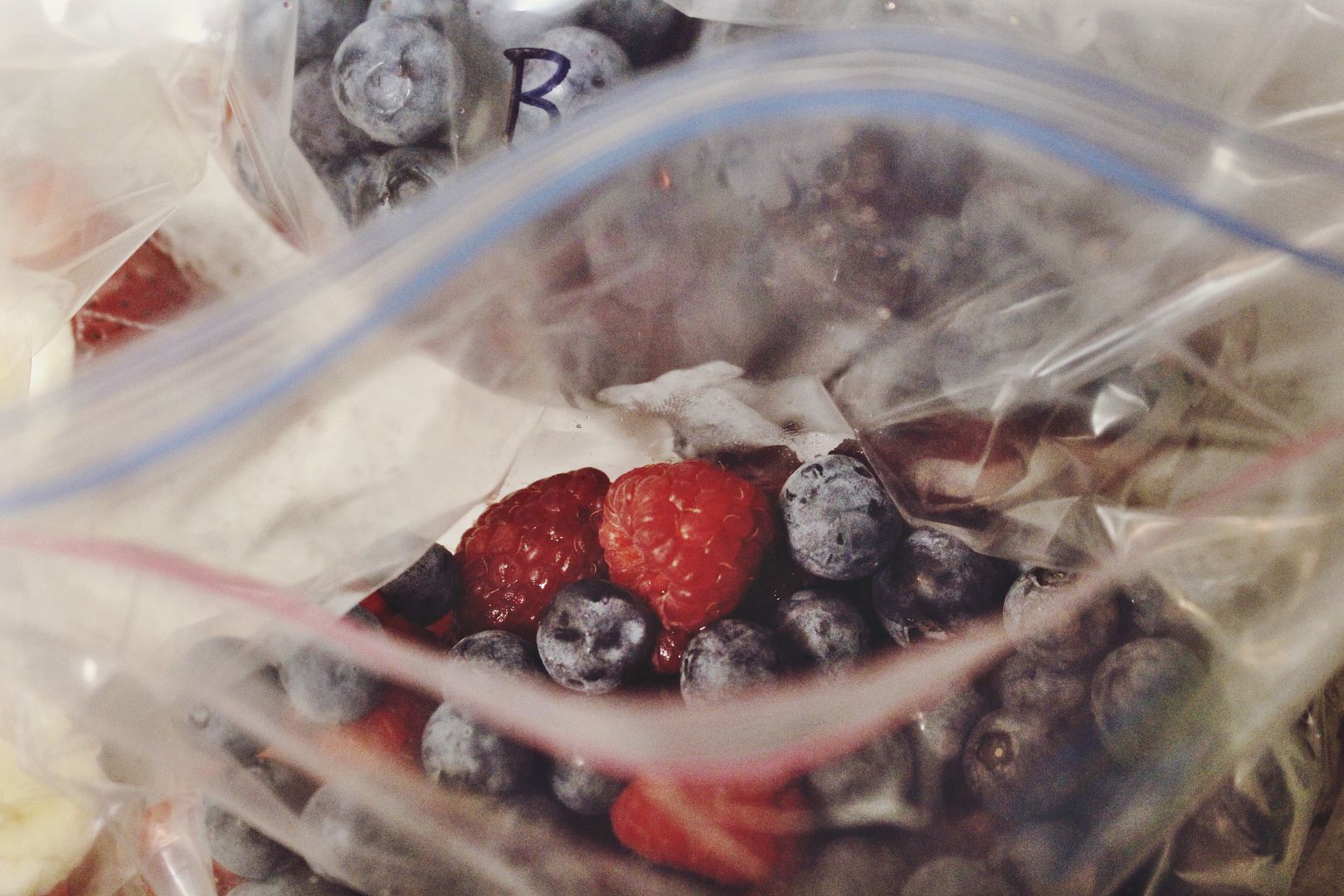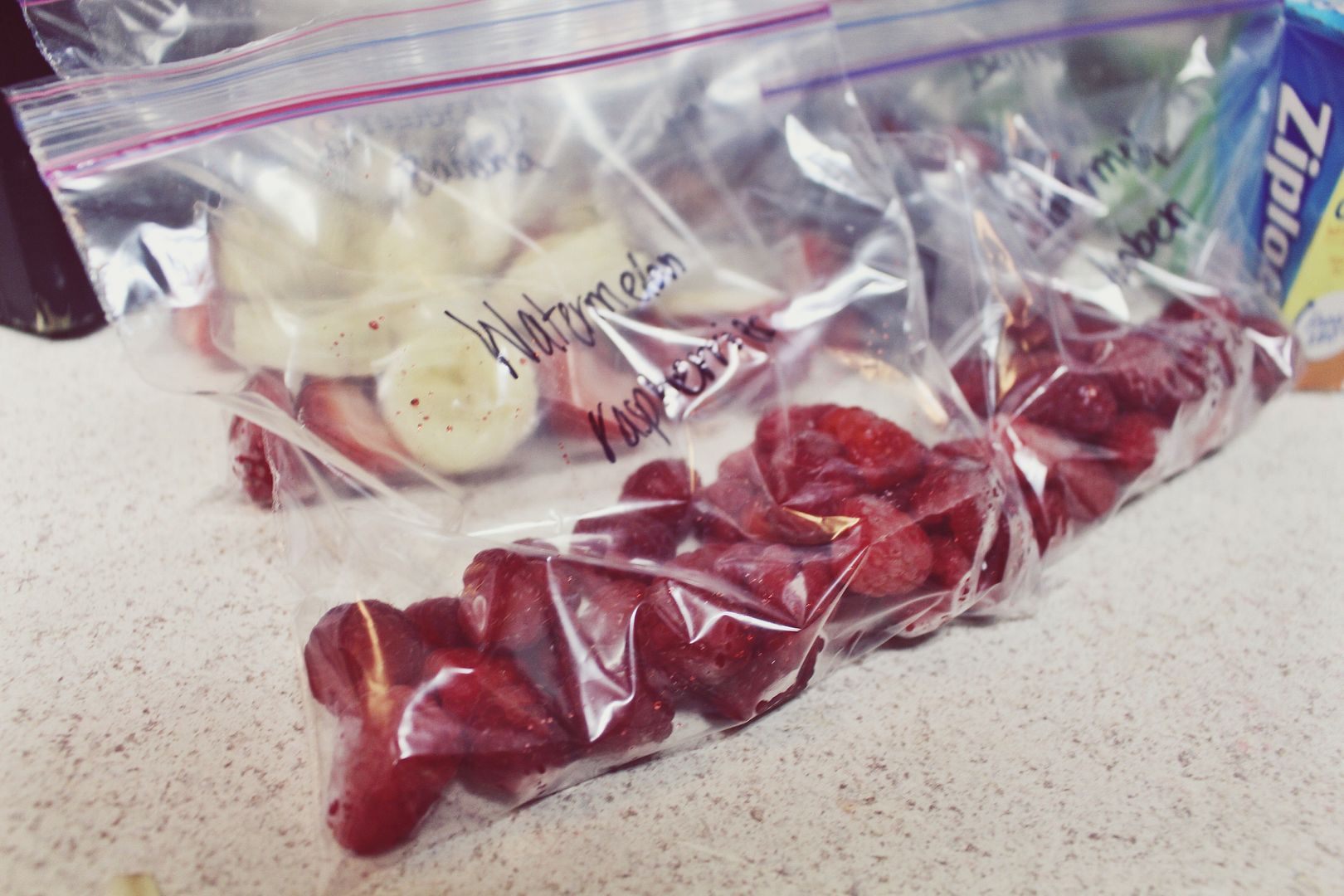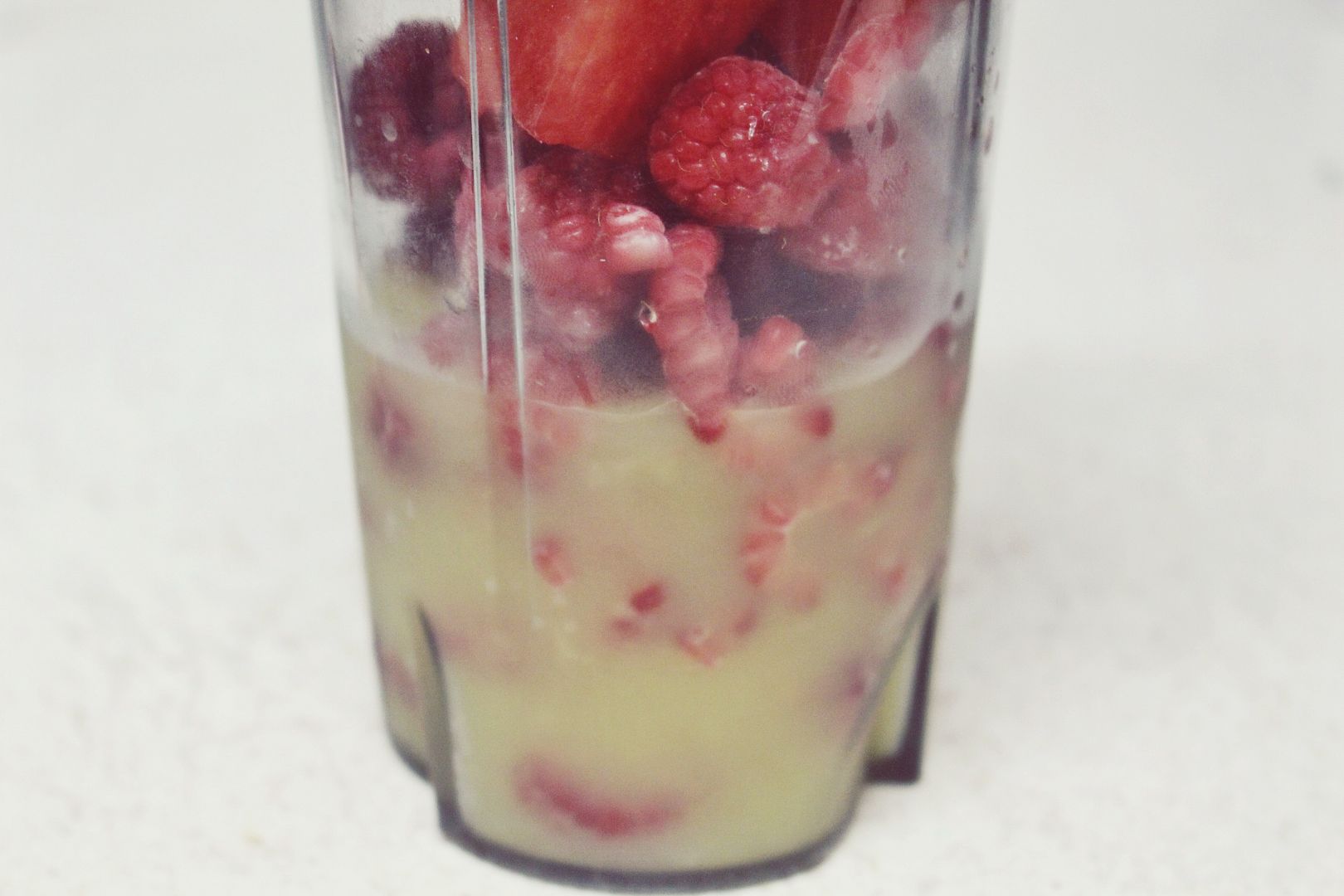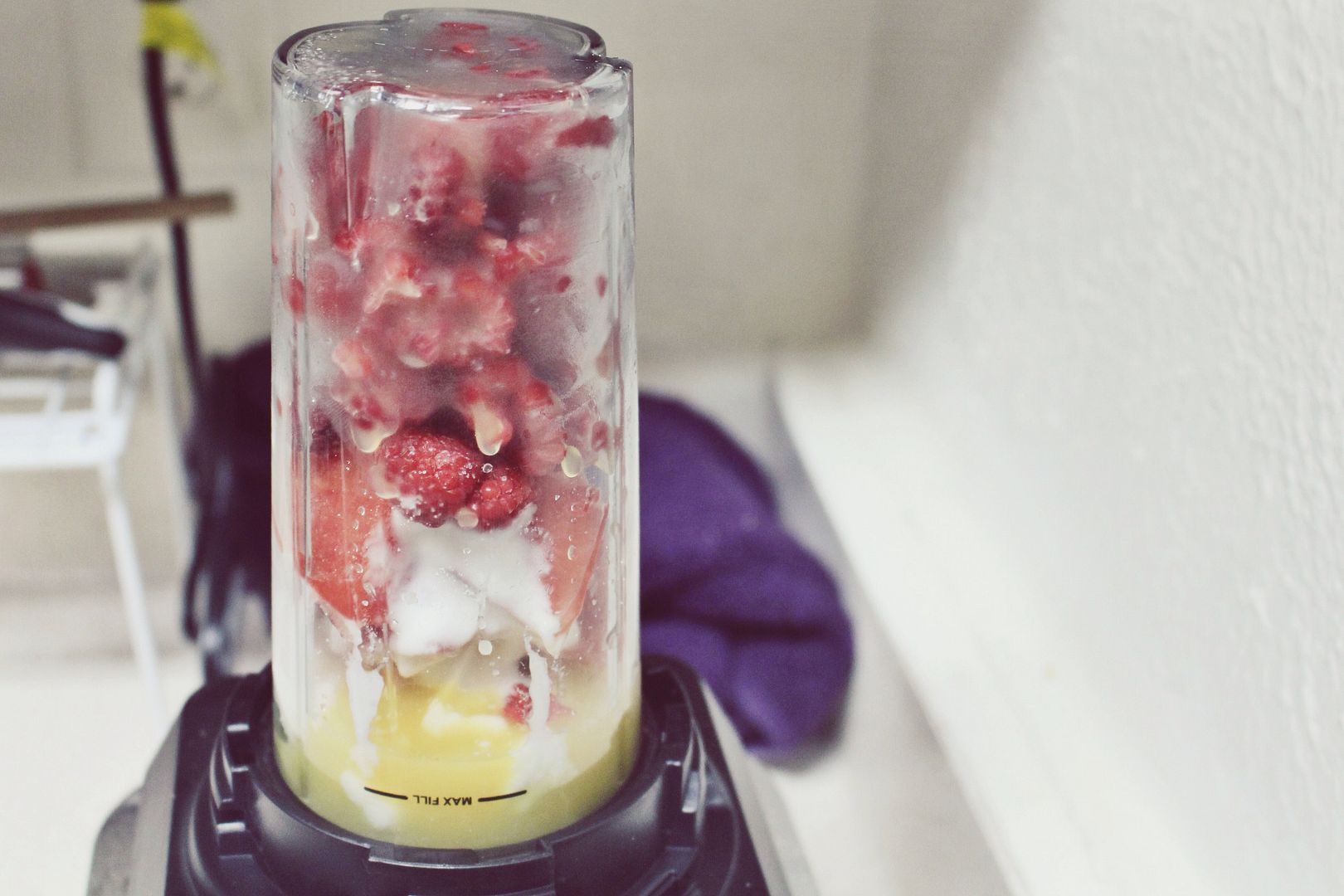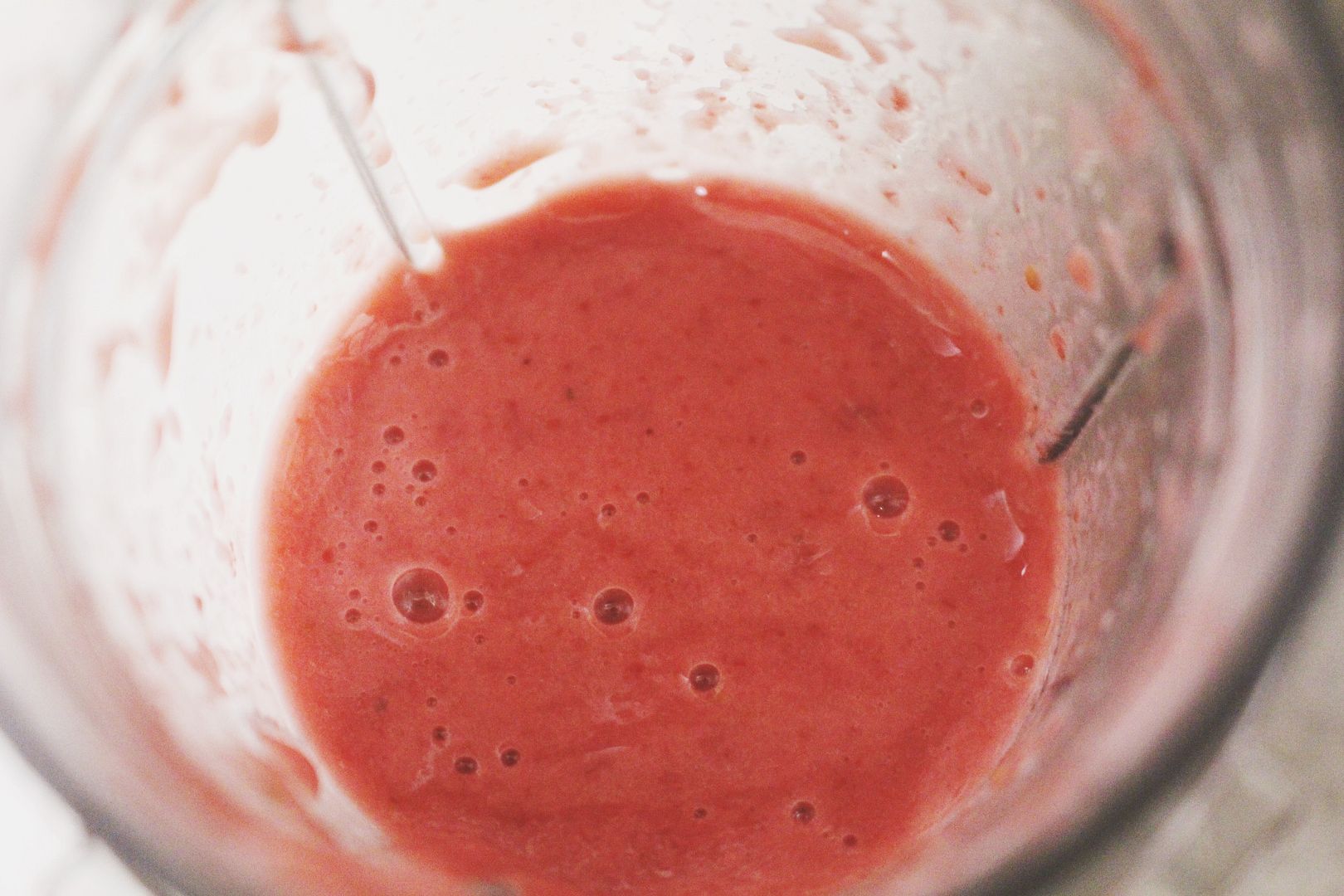 Yep, I definitely see a lot of smoothies, hummus and salsa in our near future. And maybe a few frozen coffee beverages thrown in for good measure.