Why is sitting around a table of people you love so heartwarming?
Ever since I can remember, I sat at the table for dinner with my family. As I got a little older though I always wanted to branch out and go finish my dinner in my bedroom, in front of the TV or laptop. And when Ryan and I moved into together typically the place to dine was seated on the couch or our bed (back in the real old days, when we lived with roommates eek).
Not until becoming a parent did I realize how essential it is to have this time together. Sharing a dinner behind a table was such a huge staple in my childhood and I never understood why it was such a big deal. I think it may be because the action of sharing food with the people you love will always be the number one thing that brings you closer to them. It's also a break from the world for a bit. Everything is so fast pace most days and this small endeavor slows the clock a bit and forces us to rewind with one another.
When Ryan and I moved into our very first apartment together, we collected A LOT of odds and ends. Mostly from garage sales and big thrifting adventures. We even found a table in the midst of everything and we thought, "well, we have a dining room...so why not?" It was a decently sturdy piece of work with a coat of solid black paint (not stain, mind you) with iron black poles from legs. It was a stunner. It did come with two chairs though, so that was a score. I got super crafty and reupholstered the stained cushions and was quite proud of us for even having a dining room table to begin with.
Until, we never used it. Well, no...we DID use it just not for the food eating part. It was a catch all for groceries and bills, a table for doing late night homework, an extra counter top (have I mentioned how tiny Park Place's kitchens really are?), and my sewing and cutting table when I taught myself how to sew, OH and we must not forget, it was the cats favorite napping spot.
That table followed us to the apartment we are currently in, and I despised the thing and ONCE again never used it. We were ready for an improvement, and just in time because Lola was beginning to eat table foods, which would in turn mean she must eat the food from the table!
Ryan set to work and crafted my dream table, and I might have fallen in love with him a little bit more because of it. I love when my pinterest fantasties actually come true.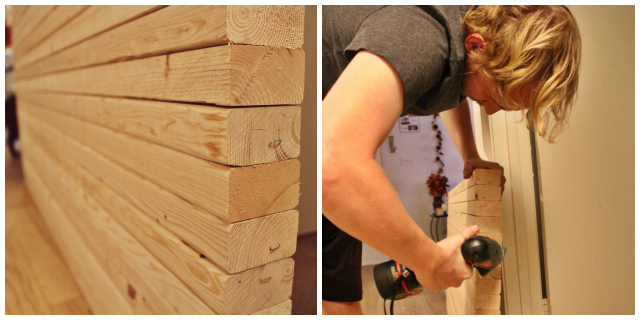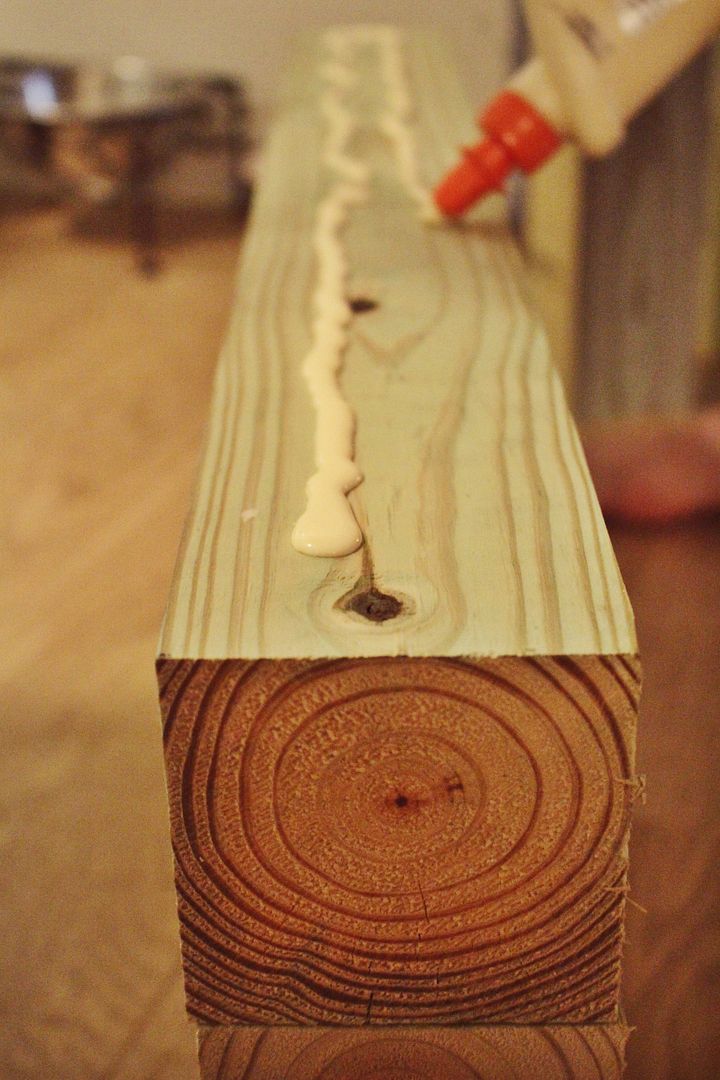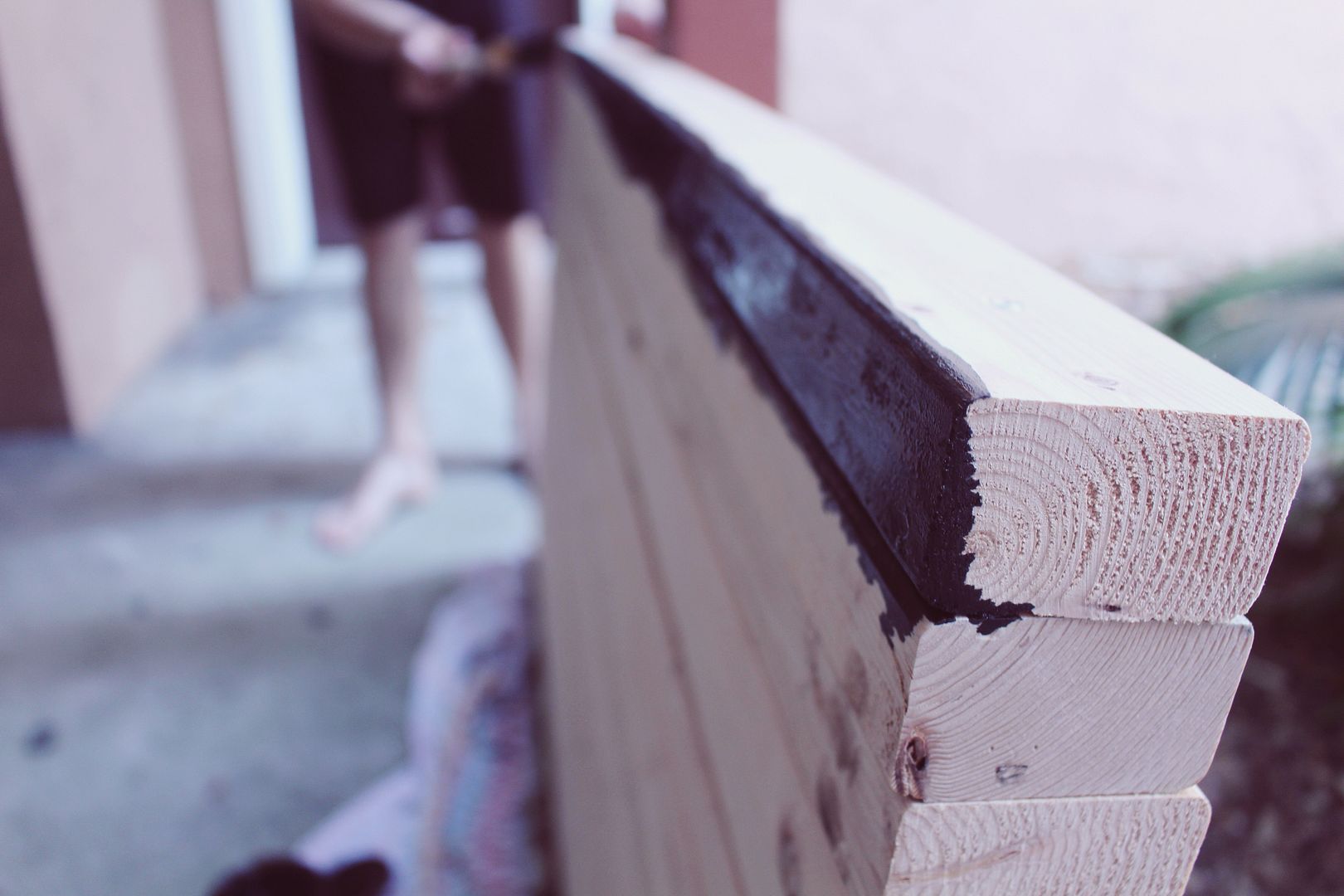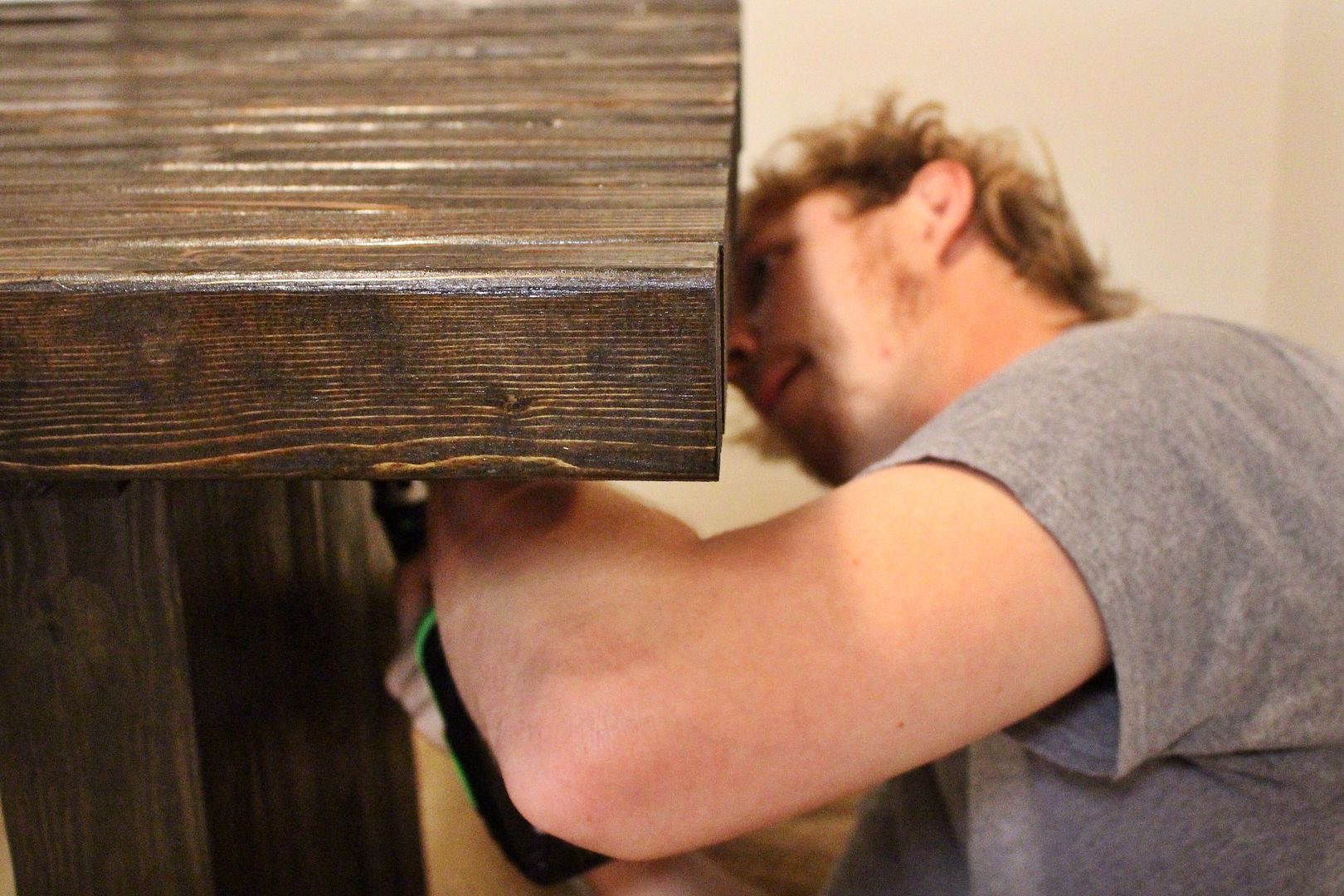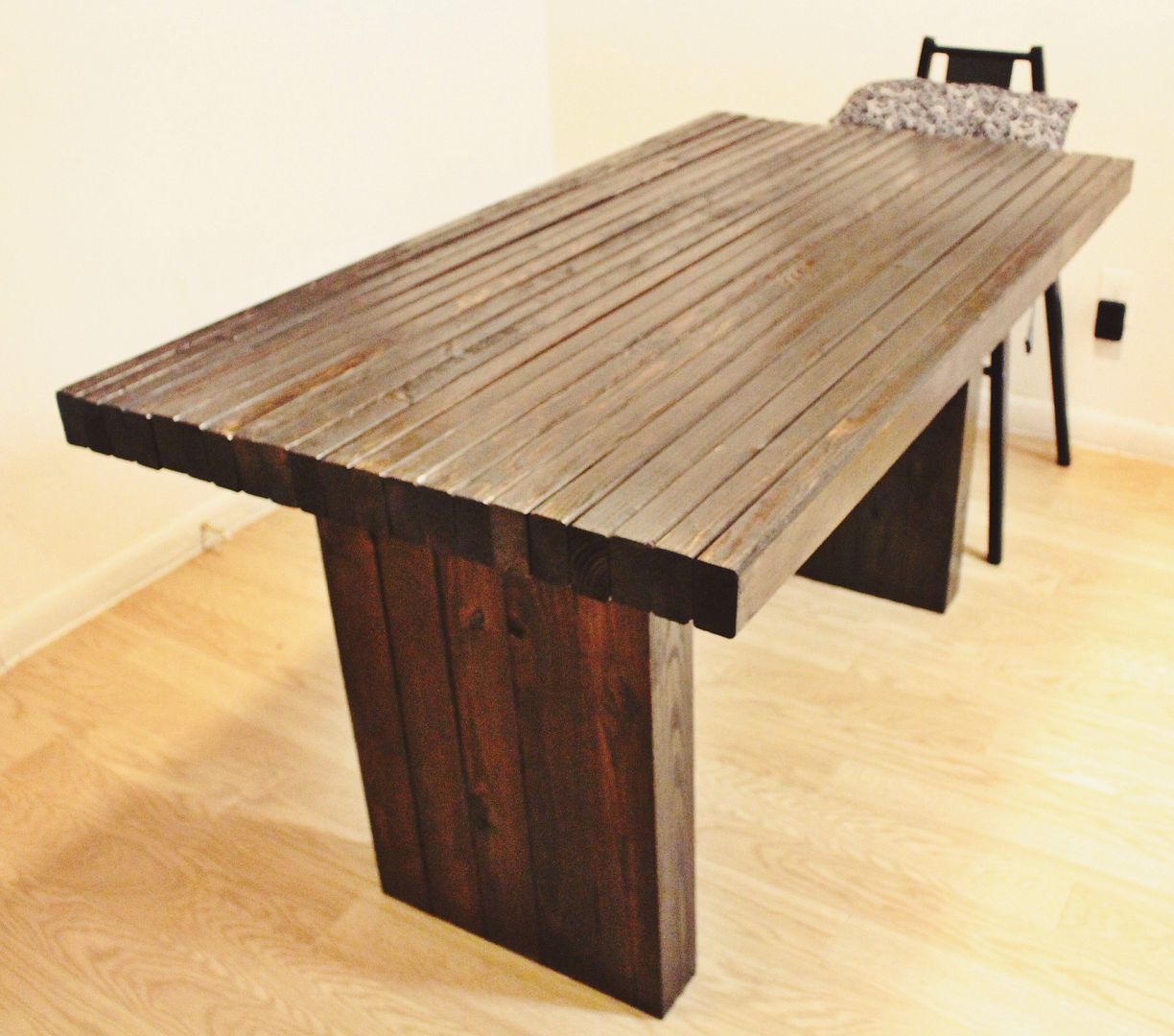 So it took a while of adjusting to, and I sure did miss watching HGTV and chowing down on some grub, but the first night we sat down, all three of us at the table it was bliss. The TV was muted, our phones were somewhere else in the abyss and all we had was each other and our food, laughs, and empty bellies. We have made it a part of our week, every week to sit down at the table together at least 3 nights out of the week. This has also forced us to get back into a cooking routine, which is amazing because home cooked food will always win over take out.
This table also brings back frequent memories of the last table. It still is a place that I use as a desk every once in a while when I don't feel like blogging in the bedroom, and the cats are in paradise since all three can basically fit on top for nap time now, and the catch all thing is pretty much a given....but it's wonderful and it's lovely how a piece of furniture can accomplish so many things.
Three cheers to conquering the mainstream routines of the folks in this day and age. I'm okay with living in a half old fashioned way once in a while :)